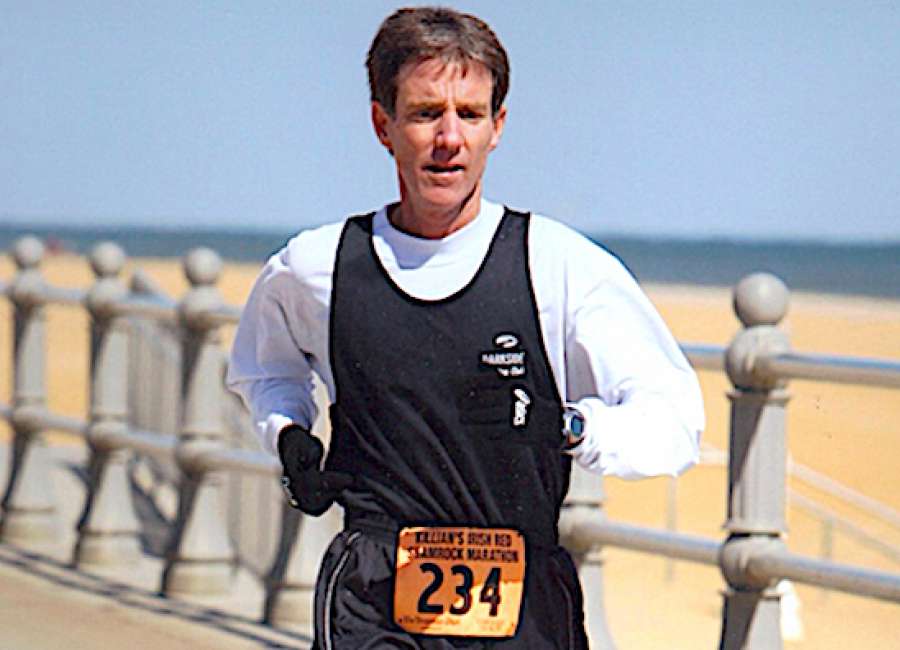 As many baby boomers like myself have done, I grew up on rock and roll. 
I bought my first album in 1965: Dave Clark Five's Greatest Hits that featured the short and sweet "Glad All Over" and "Bits and Pieces." 
In 1966 I heard "Paint It Black" by the Rolling Stones and remember thinking I would listen to it at least once a day for the rest of my life. 
I played the Doors' "Light My Fire" so many times on my portable battery-operated turntable in 1967 the only thing I wanted from Santa was a new stylus.
In 1968 Steppenwolf's "Born to Be Wild" was played a couple of times an hour on the local radio station. I remember liking the rare long version on the even rarer occasions the DJ would dare play it. Remember this was 50 years ago. I didn't have FM radio and satellite radio was a light year away.
Then in 1969 my mom and dad took my sister and me to our first rock and roll concert. It was at the Waikiki Shell in Honolulu, Hawaii. My dad was stationed at Pearl Harbor at the time.
We laid a large blanket out on the spacious grassy area and listened to a short set by Noel Redding's Fat Mattress. I enjoyed the music, but that's all I remember about that particular band. Later the headliner took the stage, another group I didn't know: The Jimi Hendrix Experience. I recognized the bassist, Noel Redding from his earlier set. I soon became acquainted with drummer Mitch Mitchell… and mesmerized by the vocalist who happened to play lead guitar as well, Jimi Hendrix. 
The opening song was unlike anything I'd ever heard. It was Hendrix' rendition of "Johnny B. Goode", and I'll be the first to tell you it was DARN GOODE! The set list included songs we now all know and love: "Fire," "Foxy Lady" and for an encore, "Purple Haze." 
For me, music was never the same. I measure all musicians – particularly guitarists – by the standards established by Hendrix. Clapton and Santana are incredible musicians, but none of them are Hendrix. 
Music lost one of its finest ambassadors when Hendrix passed away in 1970 at the tender age of 27.  
Today I have copies of every Jimi Hendrix studio recording, as well as all of the concert recordings available to the public. I play them in regular rotation when I'm working in the basement. If you never had the opportunity to see Jimi Hendrix perform – whether in person or through concert footage – I encourage you to grab a copy of Hendrix' debut American set at the 1967 Monterey Pop Festival, "Live at Monterey." It may well change the way you think about music in general and rock in roll in particular. I know seeing Hendrix perform had that impact on me. 
  
One of my musical regrets is that I didn't get to see Hendrix perform at Woodstock in August 1969, less than three months after I saw him in Honolulu. Of course I was only 14 years old … and living almost 5,000 miles away from Max Yasgur's farm in Bethel, N.Y. at the time. 
I have a Jimi Hendrix Experience gold record hanging in my garage, right next to a Woodstock poster. Actually it's not a real gold record; merely a copy of "Petula Clark's Greatest Hits"* that I spray painted gold, glued a circular print of Jimi, Noel and Mitch in the middle of and framed.
*Cindy bought it for me thinking Petula Clark was my 'teen crush' in the '60's. 
Alas it was Dusty Springfield, so Cindy was OK with me sacrificing Clark's album.
For me, rock and roll died in the mid-'80s, perhaps even the late '70s. Most certainly, there will certainly never be another Hendrix. 
But there will always be the music of Jimi Hendrix, and for that we can all be thankful. 
Jimi Hendrix said it best: "Music is my religion." 
Amen, brother. 
Scott Ludwig lives, runs and writes in Senoia with his wife Cindy, three cats and never enough visits from his grandson Krischan. He can be reached at magicludwig1@comcast.net