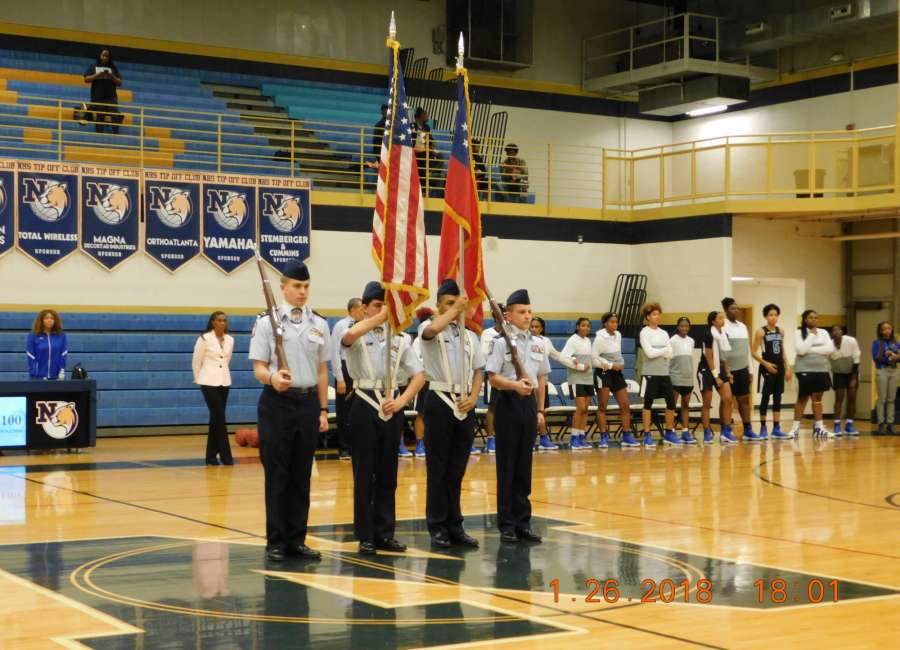 The Newnan High School AFJROTC will hold a Drill Team Expo on Saturday.

The event, the second annual Expo, will be held at the school from 10 a.m.-2 p.m. Michael Turner, who leads the JROTC program at Newnan High, said the Expo offers an opportunity for parents and other supporters of the program to see the drill team in action .
 "The kids were doing well, but because we were traveling, a lot of the parents didn't get to see them," Turner said. "The drill meets are always on Saturdays, and a lot of the parents work on Saturday."
By planning for a specific date and holding the event at NHS, many parents can arrange their schedules to attend.
"The expo came about last year," Turner said. "We had a pretty decent turnout. We felt we could do more. So we're going to keep it going."
Attendees will see the armed exhibition team, which performs with spinning rifles. "You'll see individual exhibition routines," Turner said, and there also will be an unarmed exhibition team drill.
Drills by the armed and unarmed regulation teams are also planned.
About 20 students are currently involved in the program. "We're growing," Turner said.
"We're small. We're consistently competing against drill teams that are two or three times our size," Turner said. "We stay in the fight with them."
Concessions will be available during the Drill Team Expo.