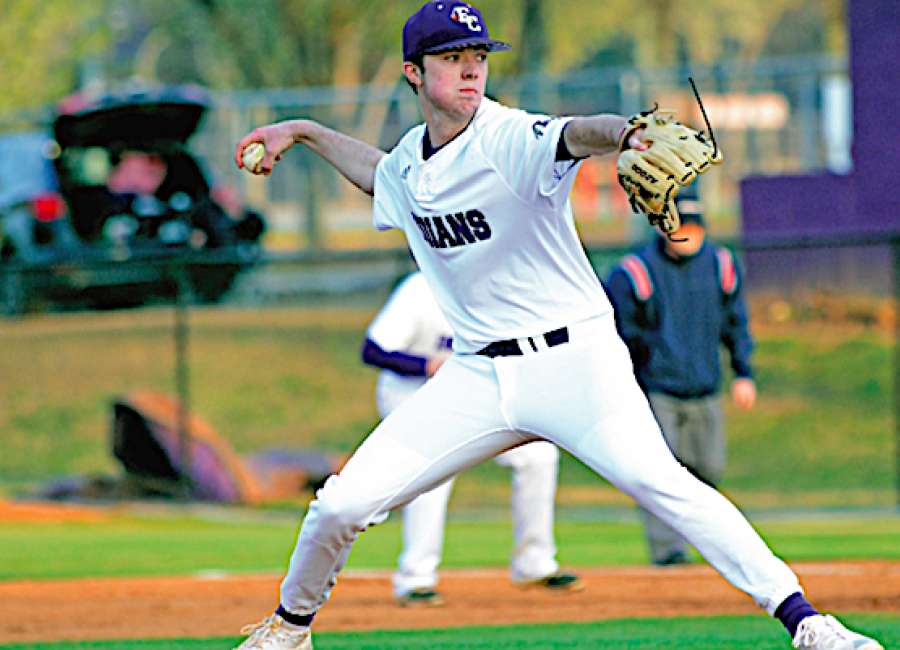 It won't go down as the best game the East Coweta baseball team has ever played, but in the end, the Indians did enough things right Friday night to beat Campbell 9-5 in the Region 2 7-A contest.
With the win, the Indians completed the season sweep against Campbell after also beating them 6-0 on Tuesday.
The Indians' victory came just one day after falling to Griffin on the road a non-region game. East Coweta improved its record to 9-4 overall and 4-0 in region play. Campbell fell to 1-9 and 0-4.
East Coweta stole 12 bases and scored runs on three wild pitches and a passed ball.
The Indians won the game despite committing five errors.
'We played well enough to win,' said East Coweta head coach Franklin Deloach. 'I thought we did a really good job running the bases tonight.'
Both teams finished the contest with seven hits.
J.J. Freed picked up the win from the mound for the Indians pitching six innings and striking out seven Freed retired the first six batters he faced and and had at least one strikeout in every inning but the first.
'I thought J.J. did a
really good job pitching out there tonight,' Deloach said.
The Spartans took a 2-0 lead in the third when they pushed both runs across the plate on RBI singles from Michael Braswell and Ethan Mack.
East Coweta scored its first run of the game in the bottom of the third when Caleb Cashion doubled in leadoff hitter Tony Player.
The Indians took the lead for good after scoring three runs in the bottom of the fourth with help from the bottom of the order to go up 4-2.
Brayden Carey and Landon Underhill each singled and later scored.
Player added the third run of the inning after walking and later scoring on a wild pitch.
Campbell cut the East Coweta lead to 4-3 with a run in the top of the sixth, but the Indians put the game away in the bottom of the sixth after sending nine batters to the plate and scoring five times.
The Spa r t ans put together a rally attempt in the top of the seventh with their final two runs, but relief pitcher Daniel Smith closed out the victory by getting a strikeout and a ground for the final two outs of the game.
East Coweta resumes region play Tuesday evening at Westlake. The first pitch is scheduled for 5:30.