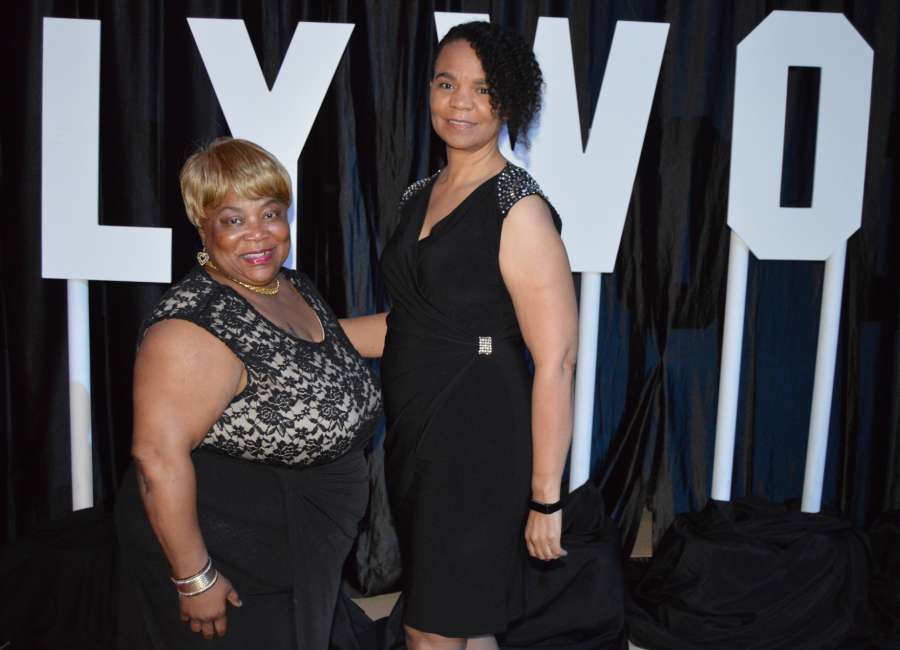 Move over Hollywood, the Oscars belonged to Coweta County this weekend.

More than 250 people walked the red carpet Saturday evening for the annual Coweta County Oscar Night, benefiting the Boys and Girls Club of Metro Atlanta - which includes two clubs within the county.  
Folks were dressed to the nines in stylish tuxedos and sheek ball gowns as they dined, danced and bid on auction items at the Newnan-Coweta County Airport.  
Organizers transformed an airport hangar into a glitzy mini-version of "Tinseltown" - complete with a red carpet and the Hollywood sign.
The Oscar night is the biggest fundraising event of the year for the Boys and Girls Club of Metro Atlanta. The organization hoped to raise at least $90,000.
"The money is used to operate all our clubs," explained Jessica Douglas, Boys & Girls Club director of special events. "We have a plethora of expenses in serving our kids. We never turn away a child because of the inability to pay. We use a sliding scale … the majority of our families pay a $60 fee to join the club for the entire year."
Meanwhile, it costs the club $5,700 to serve one child per year, Douglas said.
The organization serves youths aged 6 years old through 18 years old, and provides a variety of programs.
"... academic success, healthy living and character leadership programs. We help kids achieve goals in each area," said Lauren Odom, executive director of the Coweta County Boys & Girls Clubs.
The organization offers courses on study skills and university tours for college bound students.
The club also provides workforce development classes and partners with local businesses that allow youths to shadow them for a day.
Volunteers from the Coweta County Master Gardener Extension program and HealthMPowers Inc. visit the club a few times a month. They show kids how to plant fruit and vegetables gardens, teach them healthy eating habits and give cooking lessons.
"We provide a safe and positive environment that helps students prepare for a positive and productive future," said Douglas. "We invest in these kids' future."  
The organization serves around 200 children in Coweta County in two different locations. The recently opened Howard Warner Boys & Girls Club at 55 Savannah Street and the Newnan / Coweta Boys & Girls Club at 72 Wesley Street.  
The Boys and Girls Club of Metro Atlanta serves ten counties - including Coweta County.