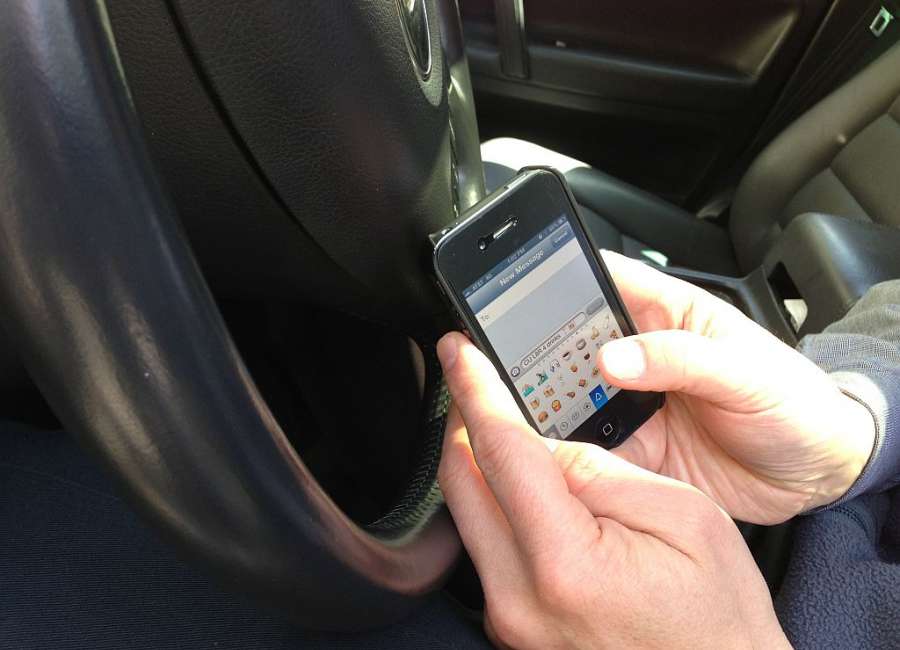 The "Hands Free Georgia Act,"which overwhelmingly passed the Georgia House of Representatives last month, faces an uphill battle in the Senate, according to Lt. Gov. Casey Cagle, who serves as president of the Senate.

Cagle made that comment at a candidate forum last week in Columbus.
The Senate Judiciary Committee held a hearing on the bill, House Bill 673, on Wednesday and heard testimony from Georgians who lost loved ones because people were distracted by their phones. The hearing on the bill lasted more than an hour.
The committee did not take a vote, but Chairman Jesse Stone, R-Waynesboro, said the committee would vote on the bill next week.
The bill would prohibit drivers from holding or supporting phones with their bodies while driving. The bill allows drivers to touch their phones, to dial numbers and receive or end a call, to use talk to text, and to look at phones as needed to use GPS for directions, but drivers cannot hold them.
It would not allow drivers to type onto their phone or read text or use the internet for other than GPS directions.
The bill's sponsor, Rep. John Carson, R-Marietta, told the committee that the bill had changed substantially since the beginning. The original bill would have allowed "one swipe or one touch," he said.
Carson told the committee that law enforcement feels the current "texting and driving" bill is difficult to enforce.
Stone asked about distracted driving laws.
"There are a number of different distractions, but what we are dealing with is the magnitude of the distraction," Carson told the committee. "We all see it, at every traffic light, every interstate, every time we're on a committee we see somebody on their phone, not paying attention for several seconds, which could be the difference between life and death."
Carson said that law enforcement officials "are telling us that if we have a hands-free law, we would absolutely save lives and it would be enforceable, rather than trying to tell what someone is doing or not doing on their phone.
If we could just simply get it out of their hands, like several other states have done, it would be a much more enforceable law rather than trying to determine what someone is doing on their screen."
Sen. Matt Brass, R-Newnan, said he thinks the bill will come out of committee, but there are several issues that some senators have with it. One is that the law as written prohibits the wearing of smart watches.
There are also some concerns with the $300 fine and license points for violations. Brass isn't opposed to the fine.
"The laws have not kept with technology, and we've got to get out ahead of it," Brass said Thursday. "We need a culture change. That's the bottom line. And we're all guilty – nobody's innocent, but it is what it is."
"This is a step to get phones out of people's hands," Carson told the committee. "We're not trying to eliminate phone use by the driver at all. What we're trying to do is save lives."
Carson told the committee that there is no organized opposition to the bill.
It passed the House on by a vote of 151 to 20 on Feb. 28. Coweta Reps. Lynn Smith, R-Newnan, Josh Bonner, R-Peachtree City, and Bob Trammell, D-Luthersville, voted in favor. Rep. David Stover, R-Palmetto, voted in opposition.