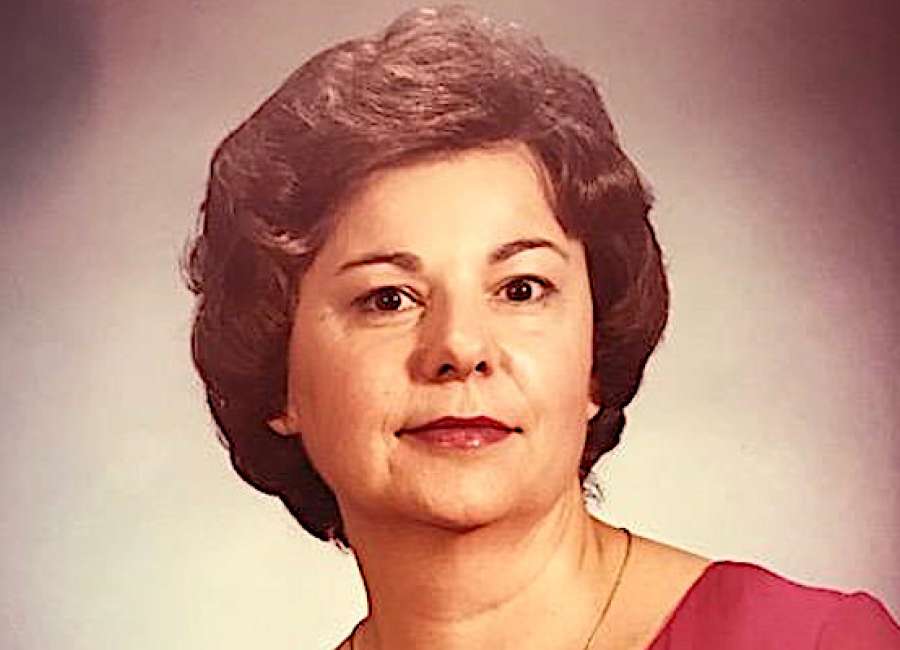 Gwendolyn Heloise (Huval) Harlan, 83, passed away peacefully on Saturday, March 3, 2018, surrounded by her family after a courageous battle with Parkinson-plus.

Gwen was born in Lake Charles, Louisiana. She lived in Texas, South Carolina, Greece and Indiana before settling in Newnan in 1985. She maintained her strong Cajun roots throughout her life.

During her married life she was active in the United Methodist Church. She served as a wedding coordinator at Broadmoor United Methodist Church in Louisiana. Gwen was a member of Newnan First United Methodist Church. There she was active in the Henry Kitchens Sunday School class, Chancel Choir, Parish Choir, United Methodist Women and Triple S's.

In the community she enjoyed her bridge group, bunko group and water aerobics class at the YMCA.

Gwen had many talents. She was an expert seamstress, accomplished painter and incredible cook. Her greatest gift was that of hospitality. She welcomed everyone and showed her love, making each person feel like family.

Gwen was happiest when her children and grandchildren visited. She relished the clamor of 10 rowdy grandsons; it was music to her ears.

She is preceded in death by her parents, Loyd and Willena Huval, and grandson, Micah Miller. Her beloved husband, Leo, whom she was married to for 64 years, survives her. She is also survived by her children, Eric Harlan (Glena), Debra Miller (Roger), Susan LeMaire (Patrick), and Leo Harlan, Jr. (Jan); and grandsons, Scott Harlan (Elizabeth), Stephen Harlan (Kelly), Benjamin Miller (Jenny), Paul LeMaire (Caitlin), Adam LeMaire (Stefanie), Isaac LeMaire, Ryan Harlan, Andrew Harlan, Jacob Harlan; and five great-grandchildren, Ann Marie Harlan, Will Harlan, Allison Harlan, Jacob Harlan and Adelaide Miller.

Thanks to the dedicated Affinis Hospice team. Special thanks to her incredible and loving caregivers, Tina, Trellis, Kia, EG, and Dottie, who not only treated her with kindness and dignity, but became a part of her family.

Visitation was at McKoon Funeral Home on Monday, March 5, 2018 from 5-7 p.m.
Memorial Services were held at Newnan First United Methodist Church on Tuesday, March 6, 2018 at 11 a.m. with Rev. Charles Robinson officiating.

Condolences may be expressed to the family online at www.mckoon.com

In lieu of flowers, donations may be made to Newnan First United Methodist Church.