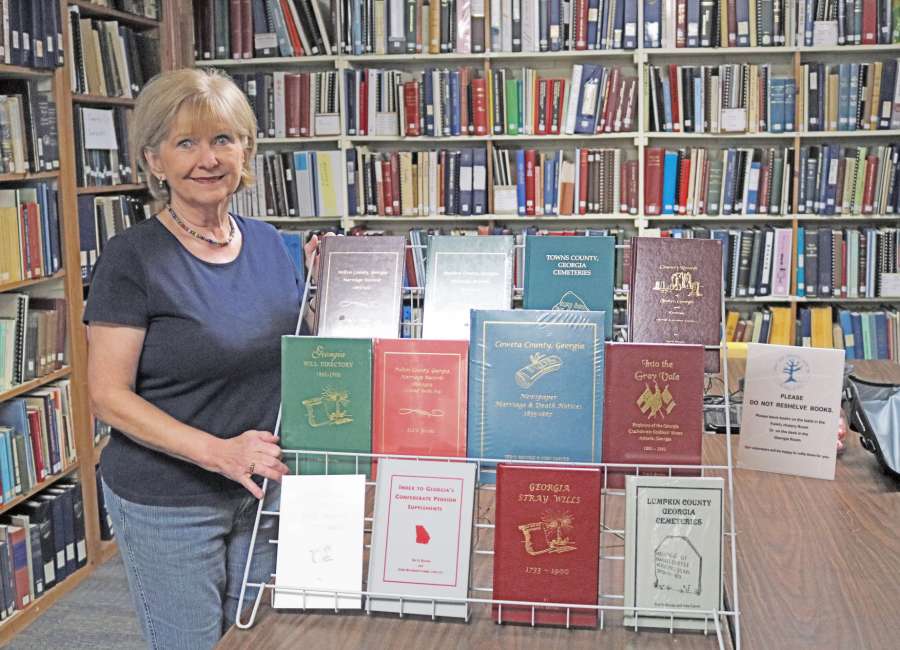 By TAYLOR ROBINS - taylor@newnan.com
The Coweta County Genealogical Society recently received a large donation of books authored by Ted O. Brooke.
"This library survives only on membership dues, viewers and donations and that's it," said Dianne Webb, the publicity chairman for the Genealogy Society, located in Newnan. "The book sale can keep us going."
While majority of the society's information is related to Coweta County, the library has information on every state in the United States.
Brooke's books, dedicated to genealogy and cemeteries, are available for sale.
Brooke, a nationally known and certified genealogist, has many ancestors from Coweta County. He is retiring from researching genealogical research for publication and has donated his entire stock of books to the library.
The books are also available for use at the library, located at 8 Carmichael St. in Newnan.