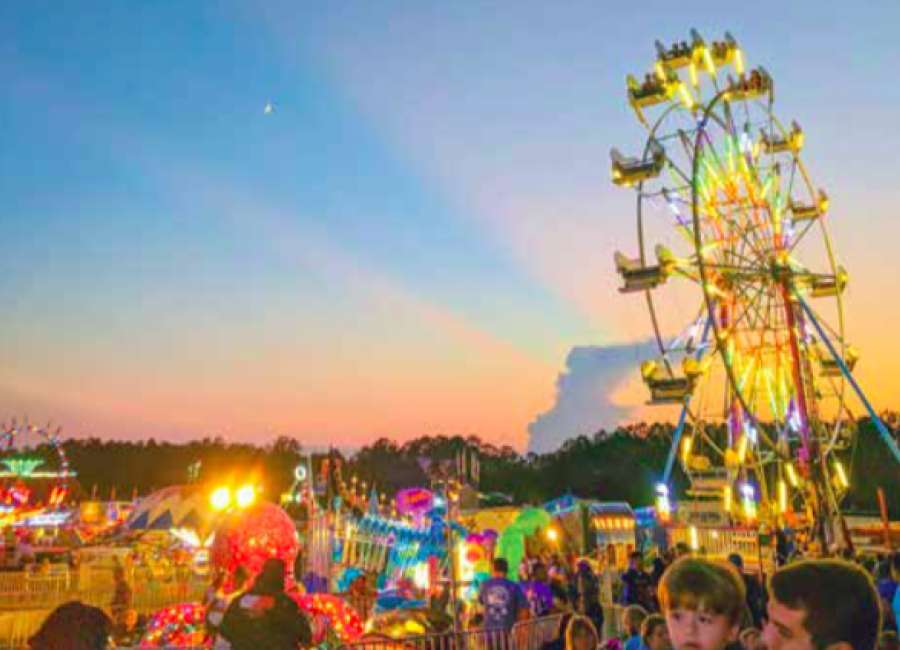 Planned upgrades to the Coweta County Fairgrounds will have a big impact on fair enjoyment, according to Newnan Kiwanis Club fair chairman Gary Welden.

The paved walkways at the top and bottom of the midway will be widened 30 feet, along with some rearranging of the rides, food booths and games, said Welden. The Newnan Kiwanis Club puts on the Coweta County Fair each fall.   
The area near the front entrance, currently occupied by commercial booths, will become a kiddie ride area on one side, and the food booth area on the other. There will also be some of the children's game booths in better locations.
The commercial booths will be moved to one of the interior walkways, Welden said.
At the bottom end, there will be more room for the crowds around the "thrill rides," and there will also be an area for food booths.
Plans are to also have more seating and resting areas in both locations. There will be large tables with umbrellas near the food booths.
The wider pavement serves several purposes – including making the fair more accessible for those in wheelchairs and with mobility issues, and for strollers. The walkways in the busiest areas also tend to get quite crowded during busy times.
With the food booths set up on the pavement, there will be better use of all the serving windows and, Welden predicts, shorter lines.
Plans are to improve the quality – though not the quantity – of the food vendors.
Last year, there were decorative accents with hay bales and flowers, and there are plans for more of that this year, Welden said, as well as more free areas for small children to play.
"The midway is going to have a whole new look," Welden said. "Kiddie rides up top, more lights, more fun – it's going to look better and be more accessible to everybody, with more exposure."
There will also be some new rides for the thrill seekers.
"People will notice a difference in the quality of the rides," Welden said. The carnival company, Dixieland, has been calling him fairly often to tell him about new rides, he said.
Welden goes to conventions related to fairs and talks to consultants, and the consultants recommended the new pavement. The Kiwanis Club will pay for materials and Coweta County will provide the labor for the job.
This will be the 17th year for the fair at the fairgrounds on Pine Road, and the club is trying to make the fair even better, Welden said.
"The Coweta County Fair is going to be one of the premier fairs in this part of the country," he said.