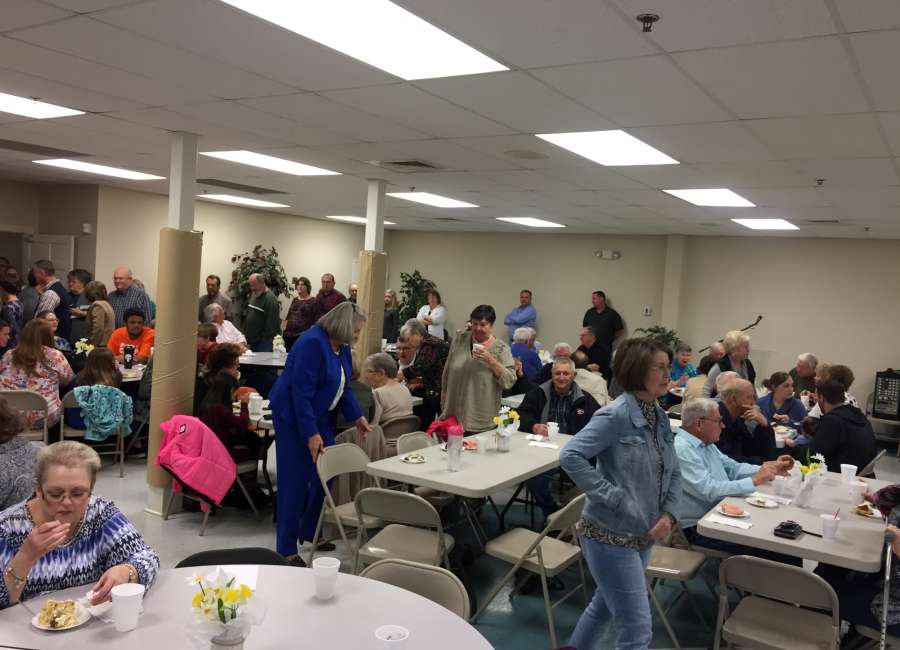 East Newnan Baptist Church has had a busy schedule in recent weeks.

The church was host for the Woman's Missionary Union Spring Inspiration meeting for all the churches in the Western Baptist Association. East Newnan welcomed the community to the annual Living Pictures Easter program this past weekend.
In addition, the church gave a reception to thank Frank Powers for his service to the church – for the second time. Powers was pastor of the church from 1996-2002. He then retired, but he returned a bit over a year ago to serve as interim pastor.
"We are truly grateful for Pastor Frank's godly, wise leadership. He is loved," church member June Harris said.
"To express our gratitude for his faithfulness, the church had a dessert fellowship with a wide variety of sweets of every kind offered," Harris said. Church members shared stories about Powers and his impact on their lives.
There were lots of "words of praise," Harris said. "Christian fellowship and desserts, what an evening."
Woman's Missionary Union is a missions support organization active in Southern Baptist  congregations. Western Baptist Association is a coalition of Southern Baptist churches in the local area, and ENBC is among the member churches.
East Newnan was the location for the Spring Inspiration. "Both women and men were invited," Harris said.
Dr. Steven Jett spoke. He and his wife, Susan, are former Southern Baptist International Mission Board missionaries to Germany. "We had a great a great turnout to share an evening of  inspiration and a delicious covered dish dinner," Harris said.