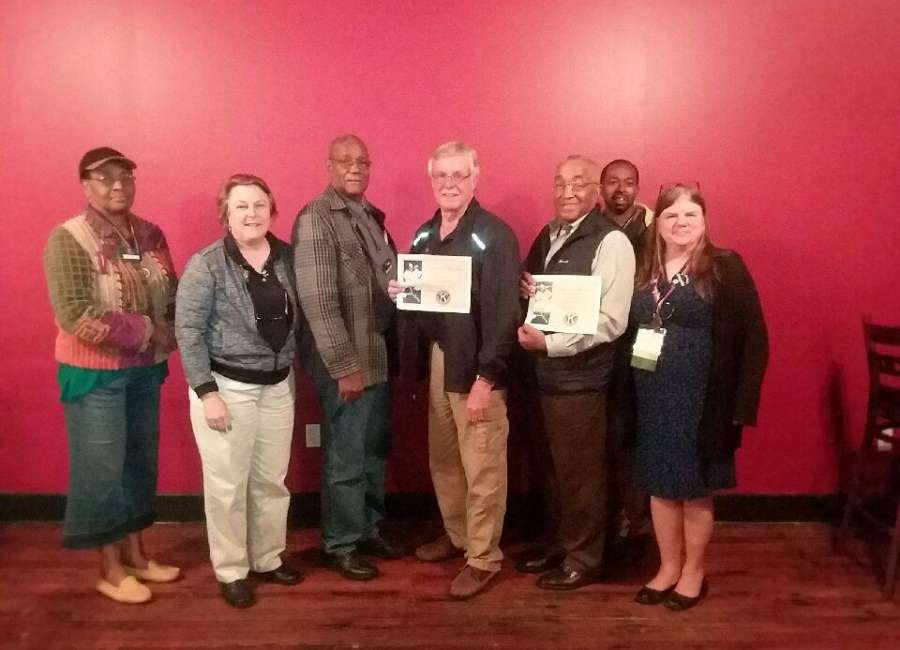 Members of the Grantville Kiwanis Club are up-to-date on what is happening in the greater Kiwanis world after a visit from the Georgia Division 3 lieutenant governor.

Ray Armstrong attended the March 1 meeting at Cookies' Country Cookin' Restaurant and updated the members of the Grantville club about several Kiwanis initiatives. Armstro ng talked about the importance of attending the March 3 Georgia District Mid-Winter Training in Macon, the March 24 Division 3 Rally at Flat Creek Country Club in Peachtree City, the June 28-July 1 International Kiwanis Convention in Las Vegas and the Aug. 17 Georgia District Convention at Jekyll Island. 
Also attending the meeting was John Holley, Kiwanis International Foundation-Georgia District Advocate for the Eliminate Project.
Holley explained that Kiwanis has joined forces with UNICEF to eliminate maternal and neonatal tetanus, a deadly disease that steals the lives of 34,000 innocent babies and a significant number of women each year.
Mothers and babies in 15 countries are depending on Kiwanis.  The end of this disease means the beginning of better health for so many.
Among those welcoming Holley and Armstrong were Shelly Smith, president; Ruby Hines, immediate past president; Anne Stanier, vice president; and Judy Cook, president-elect.
Smith, gave a report of the Georgia District Key Club Convention held in Macon from Feb. 23-25. Kiwanis of Grantville sponsors the Central Christian Key Club as well as the K-Kids clubs at Central Christian School and Glanton Elementary School.
The Central Christian Key Club attended the convention and was recognized for their accomplishments.  Also, the eight CCS students and three adults participated in the 3K Walk for the Georgia Sheriff's Youth Home fundraiser.
Plans for an upcoming pancake breakfast fundraiser were announced.  The breakfast will be April 21 from  9-11 a.m. at Cookie's Country Cookin' Restaurant, 22 Main S., Grantville.
Proceeds will go to support local projects.
Tickets are $7.50 and can be purchased from club members. For more information, contact Shelly Smith at 678-793-7574 (cell) or shellytsmith1954@yahoo.com
Kiwanis of Grantville meets the first Thursday of each month at 6 p.m. at the Clements-Malcolm building, 329 Griffin St., Grantville unless otherwise specified. Smith described the club as "this amazing service organization which provides volunteer and leadership opportunities."
Visitors are welcome.