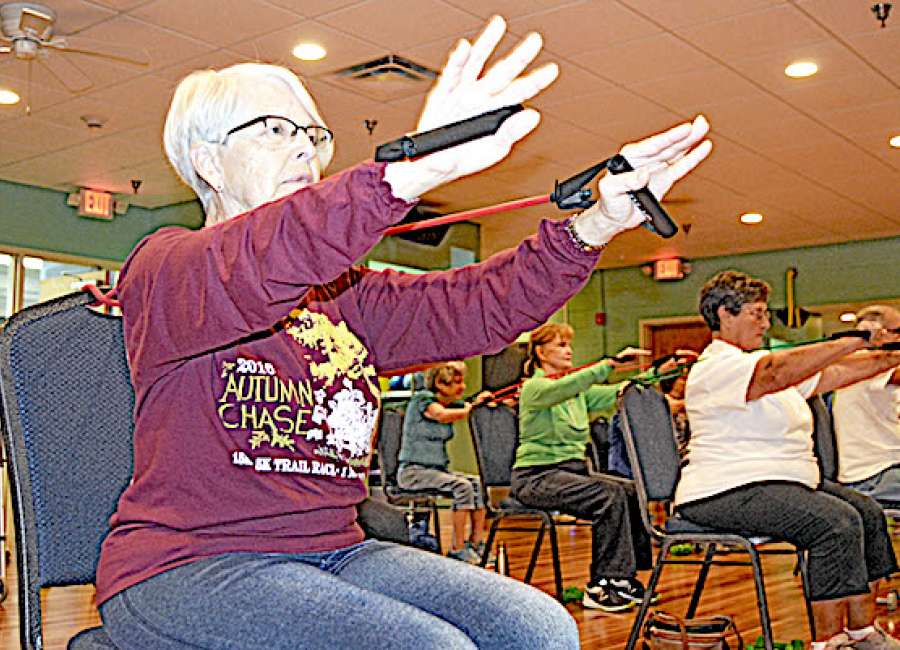 By ANDY MILLER, Georgia Health News

It seems Cowetans are doing something right when it comes to their health.
Coweta County ranked as the 10th healthiest county in Georgia, according to the Robert Wood Johnson Foundation and the University of Wisconsin Population Health Institute.
There are 159 counties in the state.
In compiling the list, the organizations looked at factors such as medical care, education, transportation and poverty that influence how long and how well people live.
Forsyth County was ranked as Georgia's healthiest county for the sixth straight year.
Other counties on the top ten list, in order from highest to lowest, were:
Oconee, Cherokee, Fayette, Gwinnett, Columbia, Cobb, Harris and Paulding counties.
The studies showed the unhealthiest places predominantly are in rural areas, many in the southern part of the state.
The five Georgia counties in the poorest health, starting with least healthy, are Quitman, Warren, Crisp, Turner and Early. All are in Southwest or South Georgia except for Warren, which is in the eastern part of the state.
"We can't be a healthy, thriving nation if we continue to leave entire communities and populations behind," said Dr. Richard Besser, president and CEO of the Robert Wood Johnson Foundation. "Every community should use their County Health Rankings data, work together, and find solutions so that all babies, kids, and adults – regardless of their race or ethnicity – have the same opportunities to be healthy."
In Georgia, 23 percent of children live in poverty, compared with 20 percent nationally.
The report card noted children in poverty are less likely to have access to quality schools and have fewer chances to be prepared for higher-wage jobs.
"This year's county health rankings highlight the tremendous health disparities that persist in Georgia by zip code, race and ethnicity,'' said Marsha Davis, an associate dean at the University of Georgia's College of Public Health. "One of the key drivers of health status is poverty …
Until we improve the social and physical environments in which all Georgians live, their income, and their educational achievement, it is unlikely that we can improve their health."
She suggested a collaboration between sectors, such as public health, education, private companies, economic development, chambers of commerce and other groups who may not have traditionally worked together.
For more information on Coweta County's rankings, visit
www.countyhealthrankings.org/app/georgia/2018/rankings/coweta/county/outcomes/overall/snapshot.
(Newnan Times-Herald staff writer Melanie Ruberti contributed to this article.)