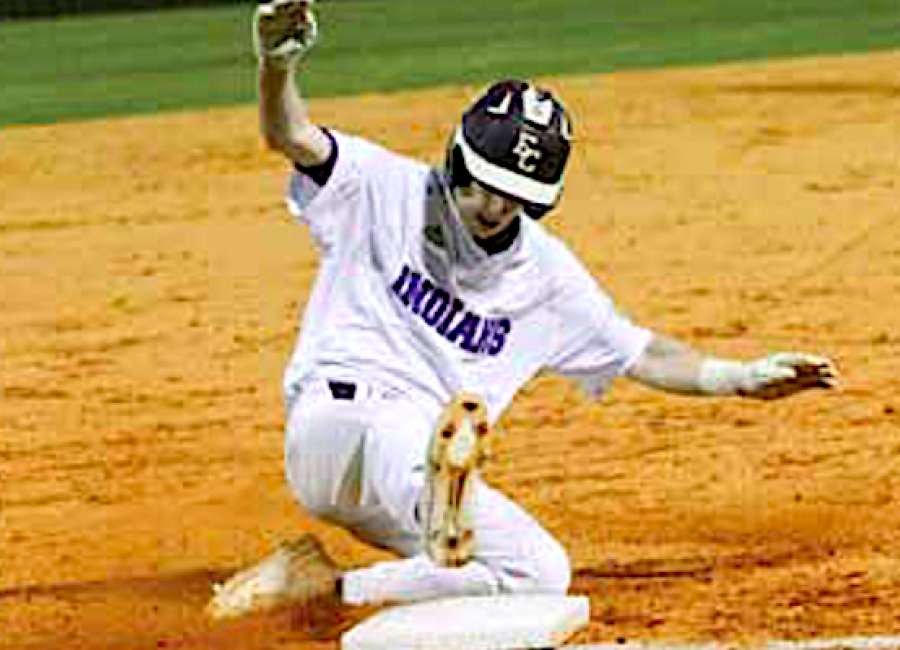 By CHRIS GOLTERMANN CowetaScore.com
East Coweta and Newnan kicked its run production into high gear on Friday in Region 2-7A play, three days after blanking a pair of opponents in shutout efforts.
Newnan put together 13 hits in a 12-1 victory in a return trip to Smyrna to play Campbell. East Coweta, meanwhile, again roughed up Pebblebrook, this time doing it with 12 hits as opposed to the 15 walks it used en route to a 15-0 victory on Tuesday.
The Cougars continued to receive strong efforts on the mound against Campbell, with Logan Hudson able to keep the host Spartans in check on Friday.
Hudson set the tone immediately while retiring 11 of his first 12 batters in a complete-game victory.
Newnan's offense equally got back on track following two scoreless innings. The Cougars jumped ahead with two runs in the third and then quickly countered Camp- bell's only run with one in the fifth, three in the sixth and six more in the seventh to pull away.
"We swung the bat well like we did the first week," Cougars head coach Marc Gilmore said ."When you add the pitching we got from Logan, we are always going to have a chance to compete with anyone."
Newnan began all three of its final scoring rallies with consecutive hits to lead off the inning.
Senior Will Wilbanks and junior Johnny Cash each led an offensive surge with three hits apiece while seniors Lucas Mapp and Jacob Blair each added a pair in the victory along with junior Woody Waters.
Mapp jump-started the offense in the third with an RBI single to center in the second and scored on Blair's first hit for an early lead.
After Campbell had pulled to within a 2-1 deficit, Mapp, who reached and scored in all four plate appearances, opened the fifth with a leadoff single and immediately scored on a line drive to center from Wilbanks.
Cash and Waters began the sixth with a double and RBI single, respectively, igniting a three-run rally that included another run- scoring hit by Wilbanks that scored Mapp.
Hits from Cash and Waters started a final rally that included Elliott Schubert's two-run triple on a ball that was mis-played in right.
EAST COWETA 18, PEBBLEBROOK 3, FOUR INNINGS: At home, the Indians batted around for 10 runs in the bottom of the first starting with consecutive triples by Caleb Cashion and Ryan Dyal while finishing with 12 hits.
East Coweta improved to 5-4 overall and stayed undefeated in Region 2-7A play at 2-0 heading into Monday's non-region game against Griffin.
The Indians sent 14 to the plate in their first at-bat, also picking up RBIs from Dooley Bunn and Trevor Crowdis before Cashion connected on his second run-scoring hit of the inning.
Cashion led East Coweta's offense, going 3-for-3 with 4 RBIs.
Ryan Sangster also had an RBI single after walking in his first plate appearance, finishing 2-for-3 with 3 RBIs in the win. Dyal and Tony Player also had two hits for the Indians.
On the mound, sopho- more Austin Bunn cruised through two innings work, recording five of six outs on strikes before giving way to Bryan Crow.
CALVARY CHRISTIAN 13, HERITAGE SCHOOL 3, FIVE INNINGS:
Heritage (1-5) tried to battle back with three runs in the bottom of the fourth with three runs. Cabe Corbitt and Jacob Rochester connected on back-to-back doubles in the rally to account for two of the Hawks' three hits. Cole Stephens followed with a sacrifice fly.