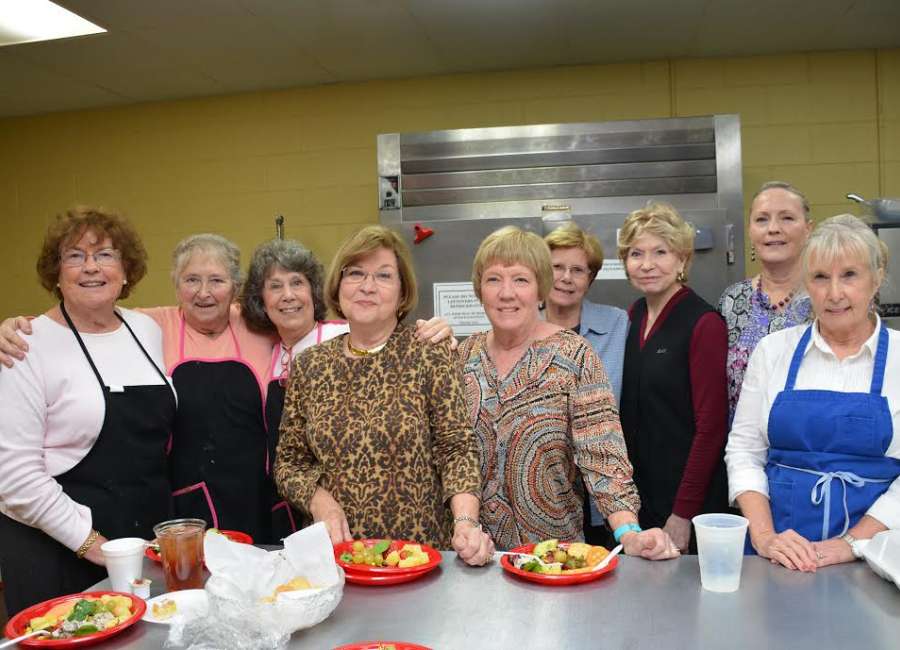 Millions of people continue to celebrate the season of Lent, including parishioners at St. George Catholic Church at 771 Roscoe Road.

Lent is considered a solemn observance when people focus their hearts and minds on Jesus. It's symbolic of the 40 days Jesus spent in the wilderness preparing his ministry.  
The season of Lent also lasts 40 days. It begins on Ash Wednesday, which this year was Feb. 14. The season will end on Thursday, March 29, right before Easter Sunday.
St. George Catholic Church offers several masses and activities during Lent, including a weekly Lenten Luncheon every Wednesday beginning at noon.
The event begins with a brief service that is led each week by a pastor from a different church.
Afterwards, the ladies of St. George Catholic Church serve up a tasty lunch they created and cooked themselves. Guests are given a hot meal, and can nibble on sweet treats that fill an entire table for dessert.
The Lenten Luncheons are open to the public. The cost is $5.
For more information on the Lent activities at St. George Catholic Church, including their annual Friday Fish Fry, visit their website, www.stgeorgenewnan.org/lenten-activities.