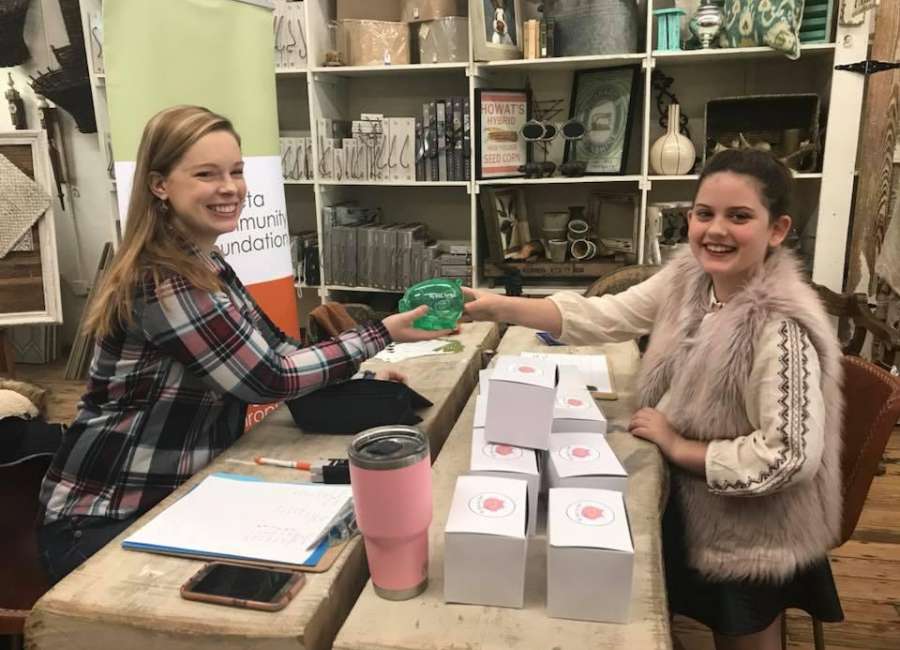 The Coweta Community Foundation hosted its first collection day for the By Kids, For Kids program.

The event was held at Blue Fern Merchant in Newnan, resulting in $110 in donations from young philanthropists. Last fall, the foundation first announced its new program designed to promote philanthropy among Coweta's youth.
The foundation began providing piggy banks for kids under the age of 14 – through eighth grade – to fill with change. Several dates will be available this year for young people to drop off their deposits, and they even get their own passbooks to help them keep track of the amounts they are depositing and the total balance of how much money they have given throughout the year.
The Blue Fern event was held Feb. 3.
"I'm pleased to see the young people of Coweta County get involved in learning about
philanthropy at an early age," said Will Conoly, Coweta Community Foundation board chair.
"As a banker, I'm well aware that it's never too early to learn the values of saving and giving, and it's great that our foundation has made this program available to local youth," Conoly said. "I look forward to seeing how the program grows."
In October and November, five nonprofits that work with children will be selected. The children themselves will vote on a recipient, and a grant for the total amount given by the By Kids, For Kids participants this year will go to the organization of their choice.
Banks, passbooks and further information about this program may be obtained by contacting CCF at 770-253- 1833 or emailing info@cowetafoundation.org