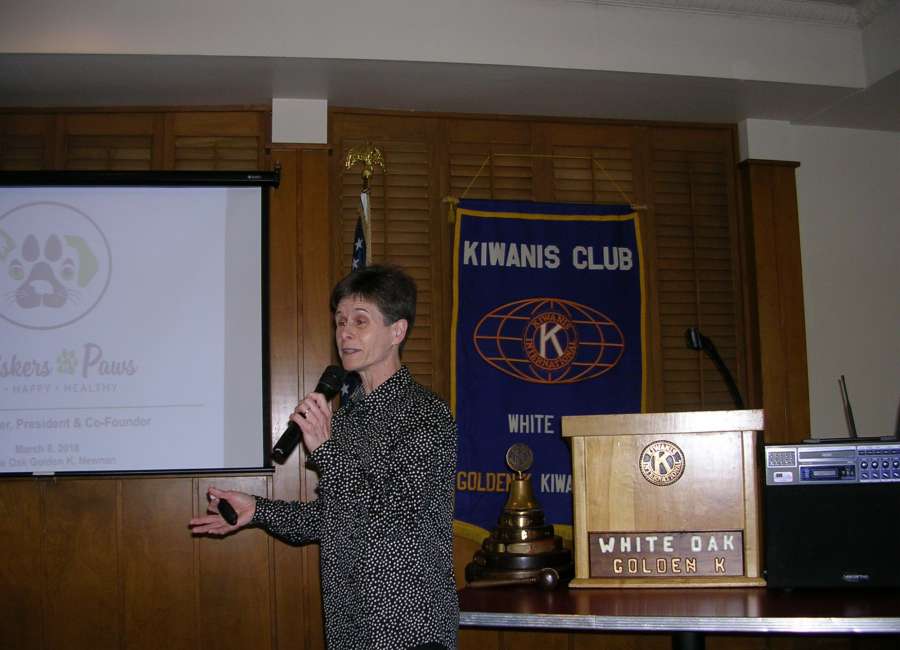 As far as Cindy Lauer is concerned, cats are, well, the cat's meow.

Lauer, co-founder and president of Whisker-N-Paws, spoke to White Oak Golden K at a recent club meeting at Sprayberry's on Highway 34. After 25 years working in higher education, Lauer retired in 2014 to pursue her passion of helping feral and community cats.
She discovered that helping senior citizens and their cats gave her the most joy and found it so fulfilling that she chose to be a full-time volunteer.
Whiskers-N-Paws is a prevention-based, all volunteer organization committed to connecting people to the spay-neuter, wellness and enrichment resources they need to help community cats and companion animals be safe, happy and healthy. The organization maintains collaborative efforts with local animal welfare organizations and the community.
Whiskers-N-Paws accomplishes its mission through three program offerings which include spay-neuter, Snip, Snip Hooray!; heartworm and flea-tick prevention, Healthy Hearts; and mental enrichment, Just Play!
Through education and engagement, W-N-Ps works to be a catalyst for cultivating transformative change.