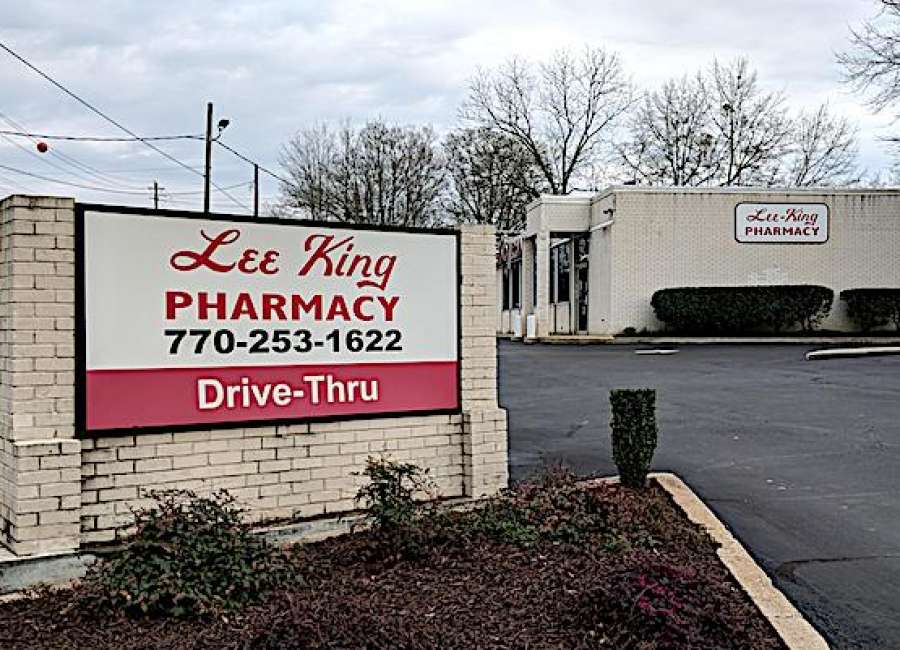 Investigators are searching for a burglar who broke into Lee-King Pharmacy on Sunday evening, taking cash and drugs from the Cavender Street shop.

"We're still working on a list of what it was that was taken," said Detective Mike Condit of the Newnan Police Department. "We don't know specifics, but we know a good amount of prescription narcotics were taken."
Security video shows a person – dressed all in black – prying open the front door of the business around 8 p.m. Sunday, according to Condit. Inside, the suspect broke into the cash register and gained access to the safe as well as taking the narcotics.
"We're not really sure exactly how they got into the safe yet," said Condit, who added that detectives are still reviewing the video, in which the suspect is wearing all black clothing, black shoes and a black mask.
"Unfortunately, we can't tell much about them," Condit said. "But it appears on video they didn't appear to be in a rush."
Lee-King, a Newnan institution, was open for business as usual Monday despite the ongoing investigation.
Anyone with information about the case is urged to call the Newnan Police Department at 770-254-2355