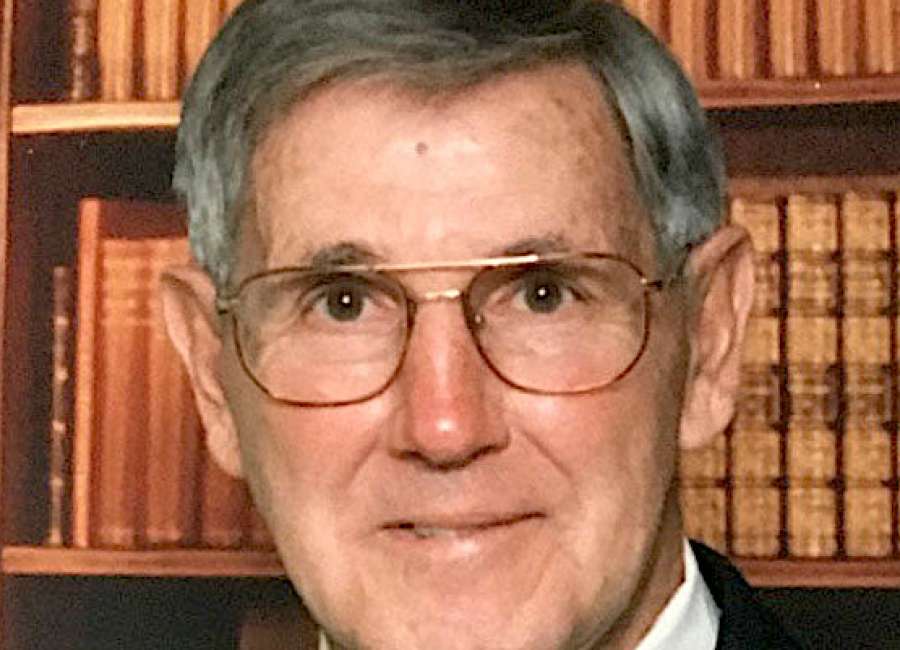 Mr. Jim Owens, of Newnan, died Wednesday, March 7, 2018.  

He was born January 20, 1930, in Coweta County to the late C.C. and Corinne Owens.  In addition to his parents, he was preceded in death by his sister Harriet Alexander.  
Mr. Owens was a Georgia Tech graduate, a Navy veteran and retired from the National Cash Register.  He was an avid tennis player and an enthusiast of the Civil War and World War II. He served as the Director of the Coweta County Sports Hall of Fame and was a charter member of Sonrise Baptist Church.  
Survivors include his wife Rubye; sons, Steve (Jackalyn) Owens and Greg (Cindy) Owens. His grandchildren are Chris, Katie, Wesley, Russell, Steven and Carter Owens. Great grandchildren are Anna Ford and Meredith Owens.  
Funeral arrangements were made through McKoon Funeral Home at 38 Jackson Street. The family will receive friends on Saturday, March 10 beginning at 12:30 p.m. A memorial service to honor Jim's life will begin at 2 p.m. in the McKoon chapel, with interment to follow at Oak Hill Cemetery.  
In lieu of flowers, memorial contributions may be made to SonRise Baptist Church at 6 Shenandoah Blvd., Newnan, Ga. 30265. 
Online condolences may be expressed at www.mckoon.com .  
McKoon Funeral Home 770-253-4580.