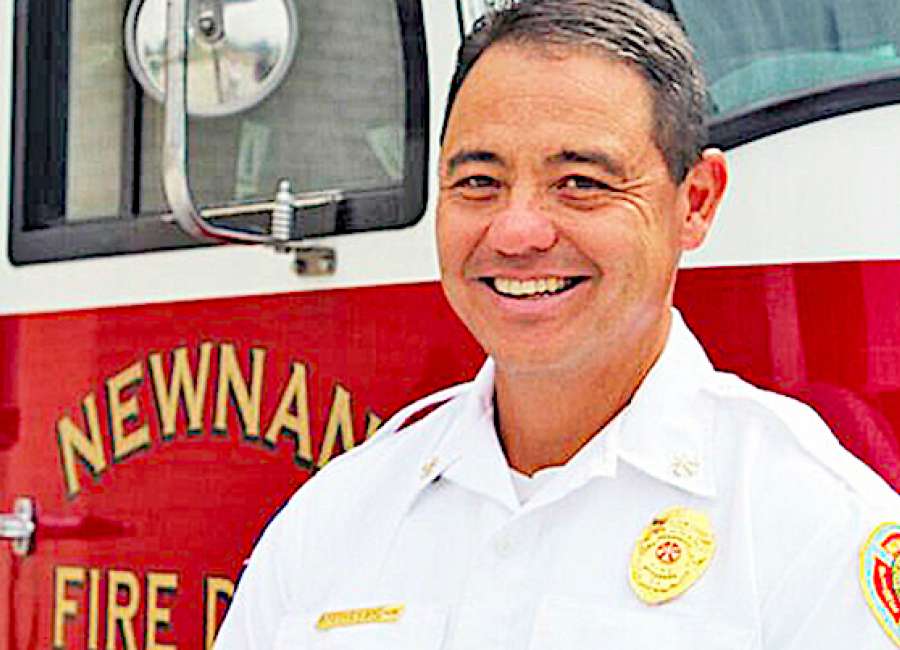 The city of Newnan has named Stephen Brown new chief of the Newnan Fire Department.
Brown, a 23-year veteran, has spent his entire career with NFD and succeeds former Fire Chief David Whitley effective Thursday.
"It's an honor and a privilege to serve as chief," Brown said. "Everything is still setting in, and I'm eager to learn the day-to-day operations."
Since coming aboard in 1995, Brown has worked in every capacity at the fire department. Brown, along with wife LeeAnne and daughter Camilla Anne, reside in White Oak and have been lifelong residents of Newnan. 
"My father is a retired police chief, so I've grown up in the world of public safety," he said. "It's more than a job, it's a way of life. Serving has been instilled in me from the start."
Brown said his immediate intentions are to get settled into the role of chief before tackling any major issues. 
City Manager Cleatus Phillips said Brown earned his new position with his leadership and dedication throughout his 23 years of service as a City of Newnan firefighter.
"He has displayed a very professional approach and outlined a vision for the department that is very consistent with the overall vision of the council and the city manager's office," he said. 
"Simply put, Brown plans to listen, to involve the men and women of the department in process and planning efforts, to be active within our community, and to be active within the fire industry promoting opportunities for both the industry and our department," Phillips said.