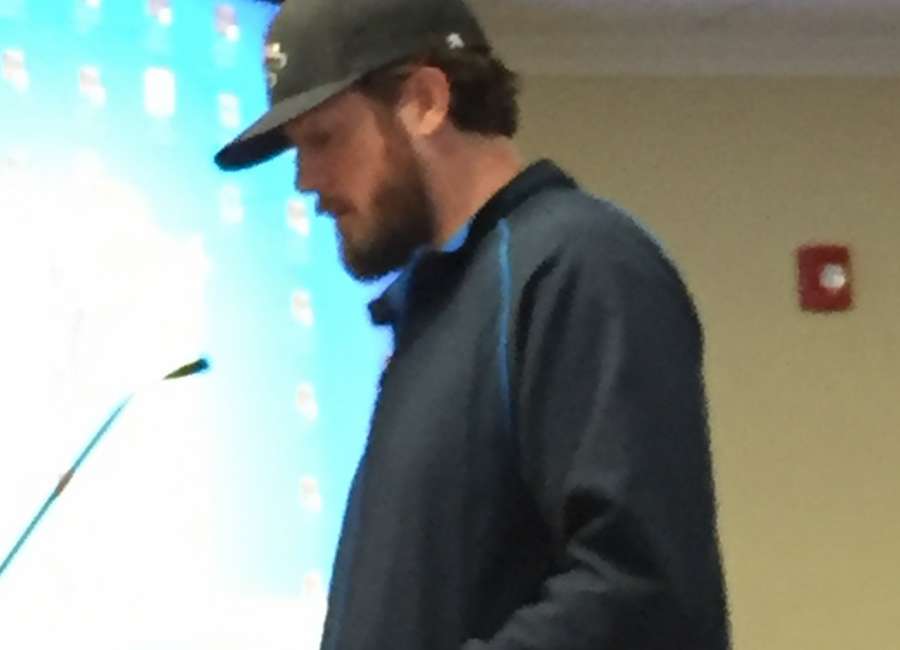 A request to allow a concession trailer and baseball training facility at the corner of Happy Valley Circle and Hal Jones Road was unanimously denied Tuesday by the Coweta County Board of Commissioners.
Luke Large had requested a conditional use permit to allow the concessions and training at the baseball field he built.
Several years ago, Large operated The Naturals Training Center, a baseball training facility. After his landlord raised his rent, Large looked for other options, but found that getting the Happy Valley site zoned to operate his training center would be cost-prohibitive. The field was built in early 2014, and under county rules, can only be for personal use.
Large, who spoke during the public comment portion of the meeting, told the commissioners Tuesday that he wants to "take the business out of baseball."
So many kids miss out on baseball training because it can be so expensive, he said. Going for a commercial zoning and business would take things in the wrong direction, price-wise, he said.
The concession trailer would be for those coming to the fields, as well as for people in the neighborhood who might want other food options.
"I realize this is truly different. I realize this is a gray area. I realize this has never been done," Large said. "I promise if three of you commissioners will give me a chance, that I will make you proud. If two of you are unsure, I understand. But I strive to earn your trust in doing the right thing."
Several people in the audience stood in support of Large, and James Richards spoke in favor of the application. Richards spoke of the value of playing sports. It teaches children how to lose without thinking it's the end of the world, he said.
"I think if there is ever a time to support children, it's now," Richards said. "This is the time to make something like this happen."
The request was previously heard by the Coweta Board of Zoning Appeals, which recommended denial.
Commissioner Bob Blackburn made a motion to deny the request, and the vote was unanimous.
The commissioners also voted unanimously to deny a setback variance for property at Howard Hughes Road and Sutton Drive. 
The tract was zoned multi-family several years ago, and therefore there is a 50-foot buffer between the property and adjoining property. 
Instead of rezoning the property back to single family residential, applicant Felix Dionis requested a 90-foot setback variance to place a proposed mobile home 10 feet from the right-of-way on Sutton Drive.
Several residents of Sutton Drive spoke out in opposition, particularly to the plans for a mobile home. Dionis has already placed one mobile home on land he owns in the area.
Mobile homes are only allowed in Coweta if they are approved by the manufactured home compatibility review committee.
The board of zoning appeals had recommended denial.
"We know it was denied. We're still fighting to make sure he doesn't get it," said Janice Sutton.