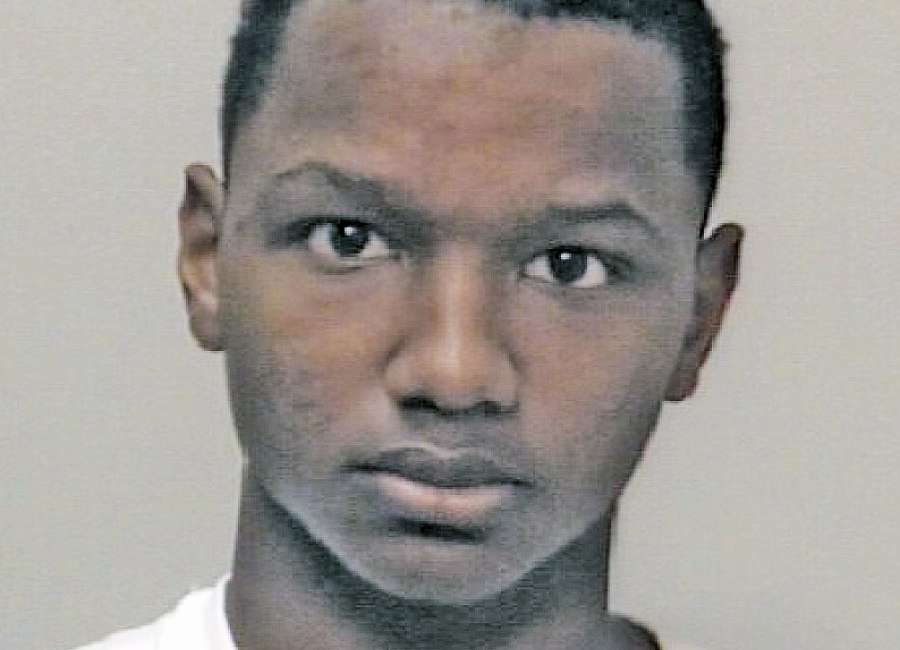 Several arrests have been made after a busy week for law enforcement working in the Coweta County School System.
An East Coweta High School student accused of bringing a loaded gun to school Thursday remains in jail.
On Friday, Judge Robert Stokely denied bond to Kenneth Terrell Bullard, 17, who is facing charges that include terroristic acts and threats and carrying a weapon in a school.
Early Thursday afternoon, administrators at East Coweta High School received a report that a student had a loaded gun at the school.
School Resource Officers Lt. Rodney Ison and Lt. Vince Meadows located Bullard in the cafeteria, removed him from the area, and spoke with him in a secluded area, according to Chief James Yarbrough with the Coweta County Sheriff's Office.
Inside Bullard's waistband, investigators discovered a loaded Taurus 9mm handgun, Yarbrough said.
The school was locked down for about 25 minutes. According to a letter from ECHS Principal Steve Allen, only two minutes elapsed between the report and the student being disarmed.
In an interview with The Newnan Times-Herald on Friday afternoon, Superintendent Steve Barker praised the work of both law enforcement and the staff of the school. Barker said by maintaining a culture of open communication between students and teachers, a potentially dangerous incident was resolved quickly.
"See something, say something is vitally important," he said. "Our parents, teachers and students are our best resources for this. And it does create in times like these a volume of information that is enormous, but we will stand ready every day to take every bit of information and work it until we're confident we understand what's going on."
The same day as the East Coweta incident, members of the Newnan Police Department made an arrest for drugs and weapons at Newnan High School.
On Thursday, a K9 was performing a routine search of the school parking lot when the dog alerted to a specific car, according to Deputy Chief Mark Cooper.
In a search of the vehicle, investigators discovered a hunting knife and a small amount of marijuana, Cooper said. The 16-year-old student was charged with marijuana possession on school property and possession of a weapon on school property.
On Friday morning, a former Coweta County student accused of making threats, was taken into custody.
The arrest was made with the assistance of the Savannah-Chatham County Public School System Police Department, according to Coweta Schools Public Information Officer Dean Jackson.
The student will be charged with making terroristic threats and disruption of schools.
Parents were informed of the overnight threats early Friday morning through robocalls from the school system. According to the calls, threats were made to all Coweta County schools in general and Evans Middle School in particular.
Law enforcement did not believe the call to be credible, but could not locate the caller at that time, according to Barker.
"Law enforcement provided additional security measures at schools throughout the day, but did not advise closing schools," Barker said. "We notified parents because I believe that it is our school system's responsibility to inform parents of an ongoing investigation of this nature."
According to Barker, the recorded call from the former student was a rambling conversation using a disguised voice.  
"Based on the circumstances of this case, it was necessary and prudent to take this threat seriously, inform parents, and work with law enforcement to locate the student," he said.  
Barker said he plans to communicate with the Savannah-Chatham school superintendent and with Savannah-Chatham law enforcement regarding the student.
"I feel this is important to make sure that communication gaps do not occur relating to this student's disturbing behavior," he said.
Barker said in the age of social media, rumors or misinformation can spread too easily if the school system does not provide verified information to the community.
"In these types of situations, we will hold school operations only if we are confident that we can proceed safely with our school day," he said. "While it is not our intention to cause worry among parents and students, we believe that we have a duty to inform you of situations of this nature."