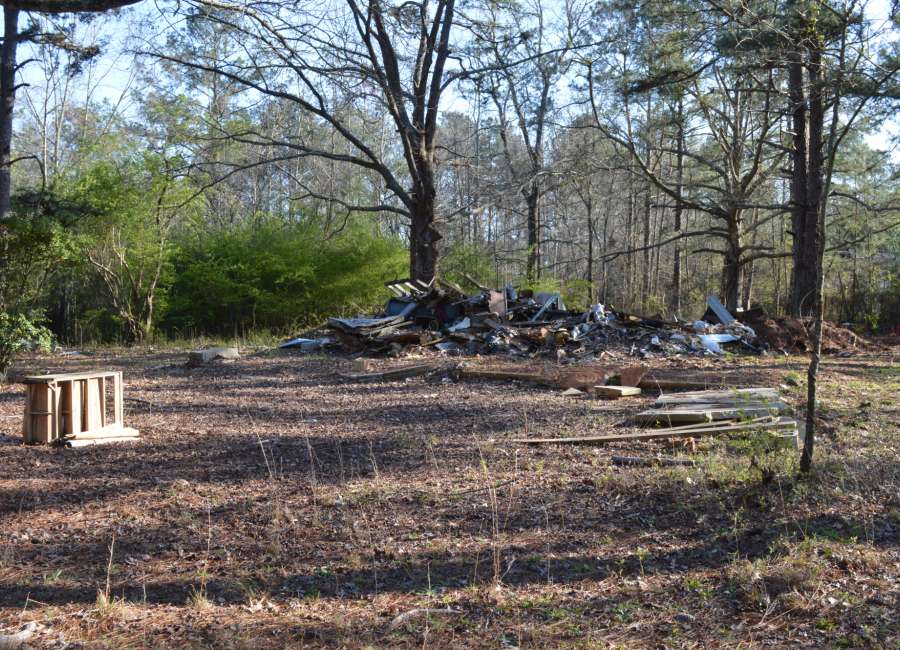 A dilapidated, unsafe structure that residents first filed a complaint about in 2014 will finally be removed and the property cleaned up.

Coweta residents submitted a written complaint about the house at 472 Country Club Road in August of 2014. The owner was ordered to board up the house, demolish two accessory buildings and clear out the trash on the property.
The house was boarded up, according to county records, but the trash was never cleared. Several extensions were granted, but the work wasn't completed.
The building department held a hearing in November of 2016 and ordered that the house be torn down, all debris be removed and a car that was on the property be removed. The house has been torn down, but all the debris remains.
At last week's meeting, the Coweta County Board of Commissioners voted to have county forces remove the debris and clean up the property. The cost for the cleanup is estimated at $9,627, and a lien will be placed on the lot to recoup the cost. The lot is valued at $15,000.