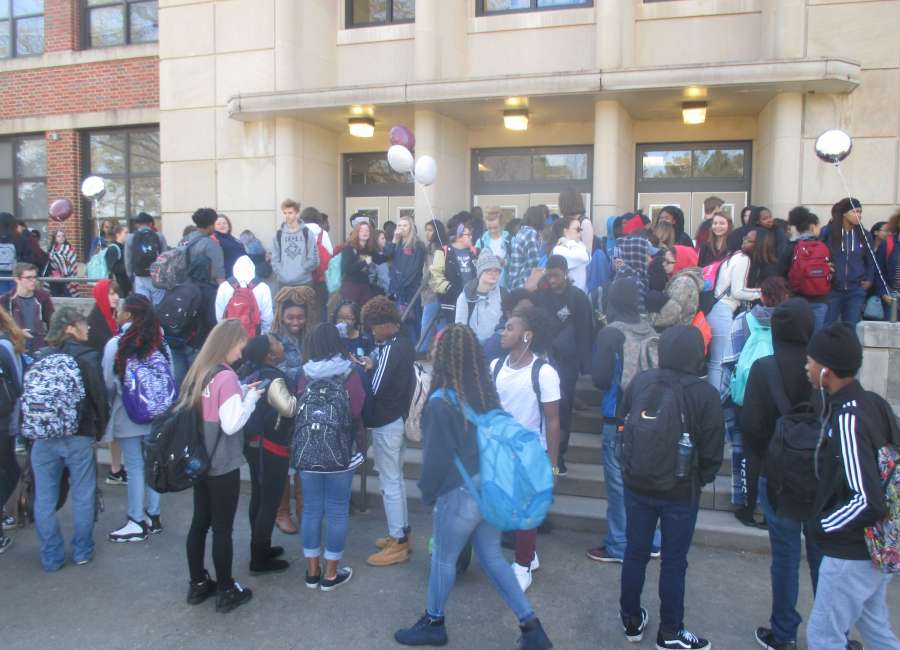 More than 200 students at Newnan High School walked out of the front doors of the school on Wednesday morning at 10 – joining students across the country protesting gun violence at schools, advocating for change and remembering those who have died from gunshots in American schools.

At least one other school in Coweta County had students walk out, and further details will be in the print edition of The Newnan Times-Herald on Thursday. The leaders of the NHS effort had met earlier with Principal Chase Puckett, who stood by with administrators and Newnan Police Department officers as the students gathered for their informal protest.
While the local system did not formally embrace the walkout, efforts were made to support students in expressing themselves.
The protests grew out of the Feb. 14 shooting at Marjory Stoneman Douglas High School in Florida which left 17 dead. Full coverage is coming in tomorrow's print edition of The Newnan Times-Herald.