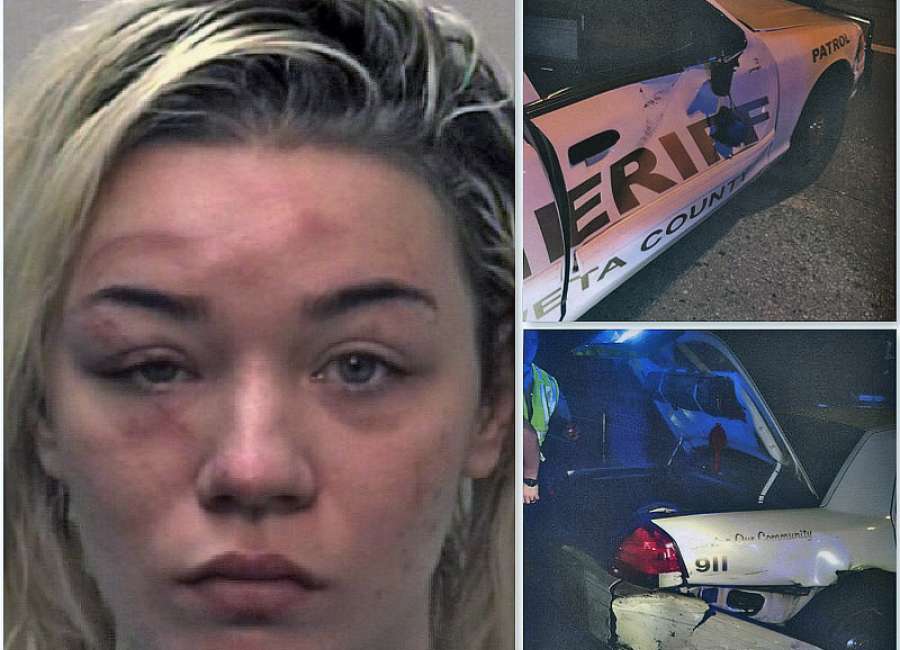 A Newnan woman is behind bars after a high-speed chase ended in a collision with a deputy's car.

Caitlin Brooke Payne, 20, faces several felony charges including reckless driving and fleeing from police.
The incident occurred just after midnight Monday, when Payne got into a family dispute and reportedly stole a car belonging to a relative near Pete Davis Road, authorities said. She was later spotted driving through a parking lot on Bullsboro by deputies, according to Major Mark Fenninger with the Coweta County Sheriff's Office.
After deputies confirmed the car was the one reported stolen, Payne reportedly led deputies on a pursuit on Interstate 85 northbound, reaching speeds over 100 mph while passing cars in the emergency lane, before she left the interstate at Exit 56.
After allegedly running the red light at Collinsworth Road, she began traveling back towards the interstate, but drove through a gore and hit a deputy in the passenger side of his vehicle, according to Trooper Justin Hogan with the Georgia State Patrol.
Both Payne and the deputy were unharmed in the collision, although their cars sustained substantial damage, Hogan said.
Authorities said Payne appeared to be under the influence of alcohol at the time of the accident but did not consent to be tested.
She was medically cleared at Piedmont Newnan Hospital before being transported to the Coweta County Jail, where she was charged with theft by taking, fleeing from police, failure to maintain lane, driving while unlicensed, and running a red light.
Members of the Coweta County Sheriff's Office are working to determine the cost of repairs to the deputy's vehicle.