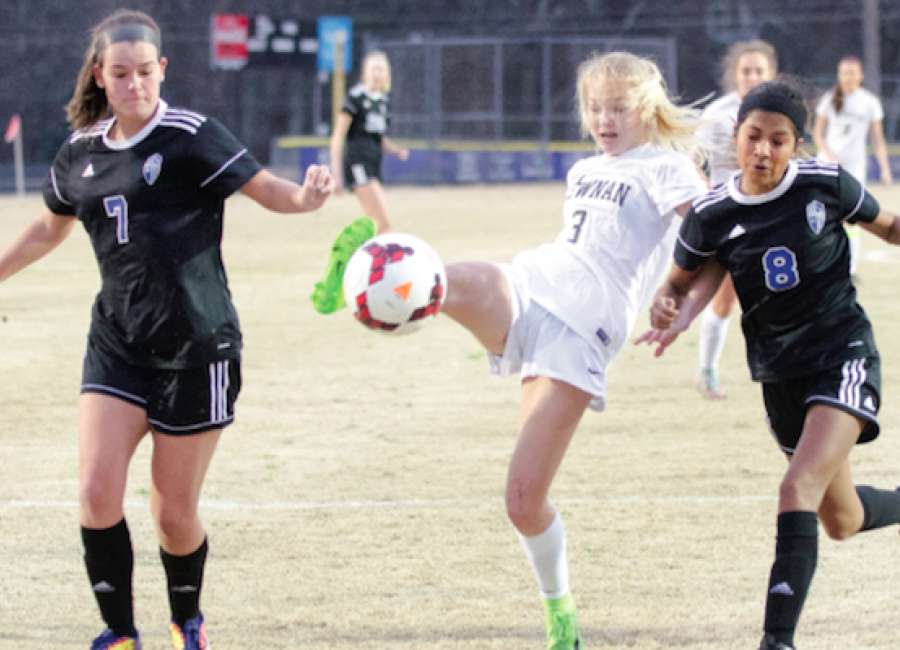 After taking some time off for winter break, local high school soccer teams return to action with several key games on the schedule.

Both Northgate squads head across the state line today for a contests in Alabama for the Border Wars Tournament hosted by Auburn High.
Northgate's girls take on Vestavia Hills (Ala.), while the boys play host Auburn.
It's the first time Northgate has traveled to the event over winter break.
"That should be kind of cool. We've never done it before. I'm pretty excited about it," said head coach Bryan Hicks prior to the start of Northgate's respective 2018 seasons. "Our first four games will give us a little bonding time and tell us what we need to do as we head into our region schedule in March."
The Lady Vikings enter the game after ties against Starr's Mill and McIntosh, while the boys are trying to shake off loses those two Fayette County teams.
Vestavia comes into the match with a 2-1 record. The Auburn boys have posted a 3-2 record.
Newnan  plays Monday at Northside-Columbus.
The Lady Cougars are 4-0 and have outscored opponents 26-2. Two of Newnan's victories include a 10-0 decision over Locust Grove and a 8-0 decision over Douglas County.
The Newnan boys (4-0) have outscored their opponents 14-5 and earned victories over Douglas County, Luella, Sandy Creek and Fayette County. 
Northside brings a 2-0 record into girls game, while the boys are 0-1. In a game that didn't count in the standings, Northside fell to East Coweta 8-1 in a scrimmage.
At East Coweta, both the girls and boys varsity teams resume play on Tuesday with a non-region contest at home against Harris County.
In its last outing, East Coweta swept Locust Grove with, the girls squad getting a 2-0 victory and the boys teams rolling to a 11-1 victory and the girls squad earning a 2-0 decision.
Both teams enter the next Tuesday's non-region doubleheader with 1-1-1 record.
Harris County's girls bring a perfect 5-0 record into the game, while the boys come into the game with the Vikings with a 2-3 record.
In its shutout against Locust Grove, the Lady Indians got goals from Emily Darnell and Adriana Garcia. 
The East Coweta boys Ezra Rubenstein and Ty Harrison helped spark the offense, and the Indians also got goals from Noah Shumake, Francisco Duarte, Peter Walker, Ismael Aguirre, Chase Manning and Baylor Asher.