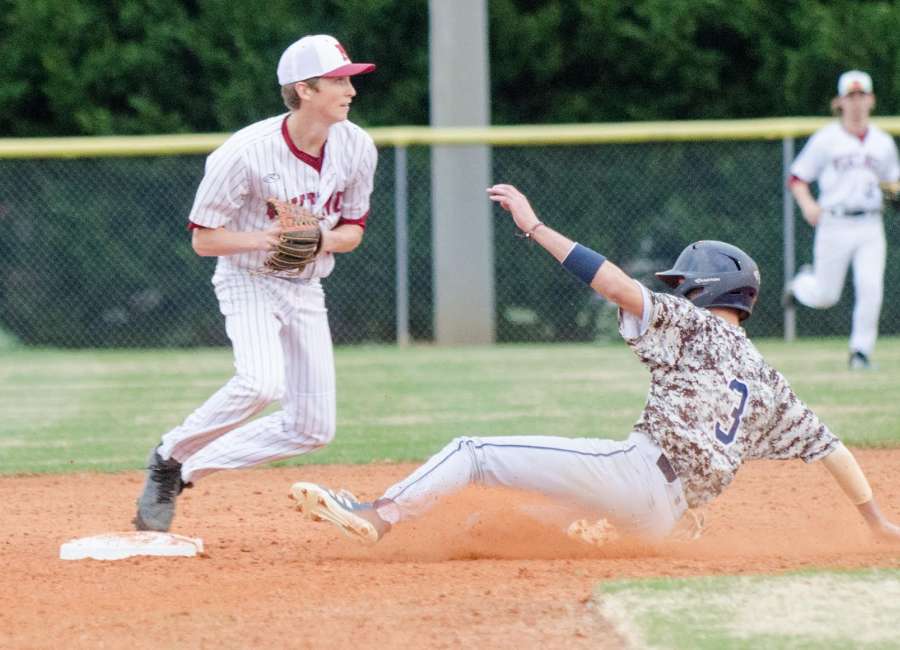 By Chris Goltermann - CowetaScore.com
Pitching and defense held up for Northgate, who made the most of a 1-hit, eight-strikeout performance from a trio of right-handers to hold on for a slim 3-1 victory over Newnan at home on Tuesday in a rare meeting of county baseball lineups this season as they continue to prep for respective Region 5-6A and 2-7A schedules.
The Vikings, who improved to 4-1, made the most of a two-run rally in the third and manufactured an insurance run in the bottom of the sixth to both win its fourth consecutive game while handing the Cougars (3-1) their first loss of 2018.
"We had a couple of situations where our pitchers got in trouble and they got out of it," Northgate head coach Todd Herrington said after the Vikings won their fourth straight game following a loss in the season opener. "I was really proud of them to say hey, I'm gonna win this ballgame."
Despite being held to a lone single in the top of the first, Newnan put multiple runners on base in each of its last three at-bats, including loading the bases in both the sixth and seventh, only to have the Vikings pitch out of the jam.
"For the fourth game of the season, it was a competitive playoff atmosphere," Cougars head coach Marc Gilmore said. "It's intense. Those kids are in the fire. When you get to the playoffs, good first round matchups and the second round then on, that's what those games are like."
Northgate, which took a 2-0 lead through three innings behind sophomore starter Ryder Willard, turned the game over to reliever Donovan Devane in the sixth.
Devine loaded the bases with a walk and two hit batsmen, but recorded consecutive strikeouts to retire the side.  A pair of one-out walks to Newnan in the seventh brought on Viking senior shortstop Will Queen, who despite hitting a third Cougar with a pitch in two innings to again load the bases with two outs, ended the game with a strikeout.
Vikings 3, Cougars 1
Newnan 000 010 0 — 1 1 2
Northgate 002 001 x — 3 4 0 WP — Ryder Willard
LP — Jake Martin
S — Will Queen