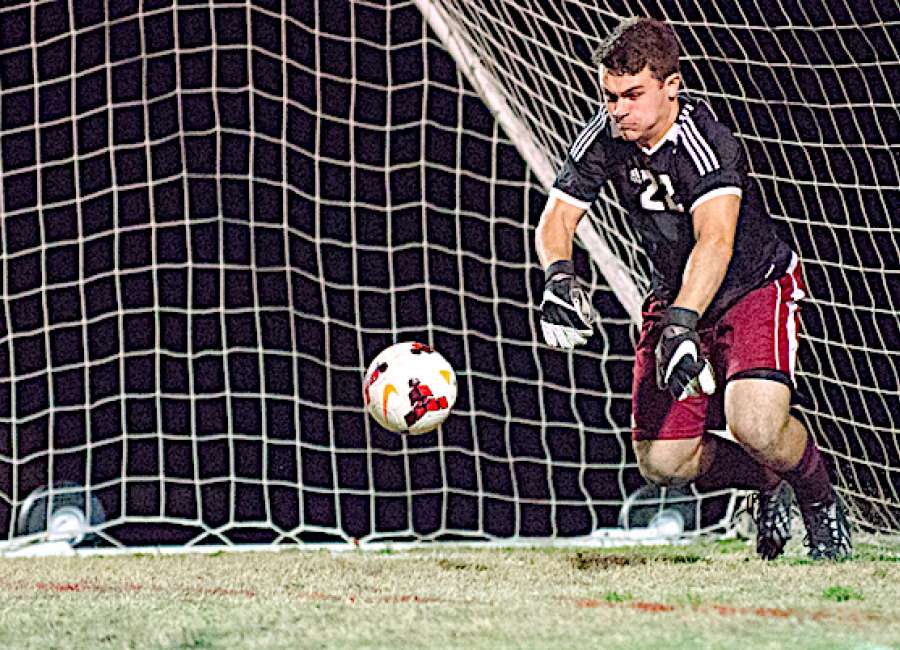 – By Chris Goltermann, CowetaScore.com
On the heels of its run to the 2016 Class AAAAA state championship game, Northgate's boys soccer team came away with a parting gift last spring in a much tougher season that featured five one-goal losses and a much earlier end than hoped.
The Vikings battled through two hard-fought one-goal wins over county rivals to capture the Coweta Cup, including one on penalty kicks.
This year's goals heading into Friday's season opener at Starr's Mill certainly include trying to defend that title when the cup schedule arrives in late March.
But getting back into state playoff contention may be even higher on the to-do list for Northgate's boys, who lost three All-County including Player of the Year, Jacky Cheng from last year's lineup.
Cheng factored in both Coweta Cup wins, netting the game-tying and eventual winner on a penalty kicks before scoring the only goal of a tense 1-0 victory over Newnan.
Despite the losses, the Vikings have enough returning talent on their back line, along with an accomplished senior keeper in Kyle McLaren to again stay in games with hopes of competing in Region 5-6A.
The schedule begins with four challenging non-region matches beginning Friday with a trip to face Starr's Mill, which went 15-5-5 and held off Northgate 1-0 in last year's meeting of former division rivals.
That's followed with Monday's trip to McIntosh to face defending Class 5A state champion McIntosh before travel- ing to Auburn, Ala., over winter break to compete in its annual two-day Border Wars tournament.
"I think defensively we'll be able to finish matches," Vikings head coach Bryan Hicks said. "What we'll do in these first couple matches is figure out what the right sequence for us is."
The return of Stephen Anderson at forward and Omar Bringas, who missed most of last season with an injury, should help with the scoring. In addition, Northgate added senior Trandon Torres-Niles, a standout running back in the fall, who has surprised in the preseason and possesses the speed that could give teams problems.
Returners include Miguel Hernandez and Austin Anderson, whose versatility should be a bonus in the lineup. The back line includes veterans in Brian Chae, Nick Faulkner and Matthew Fincher, while freshman Hayden Schulz should add size.