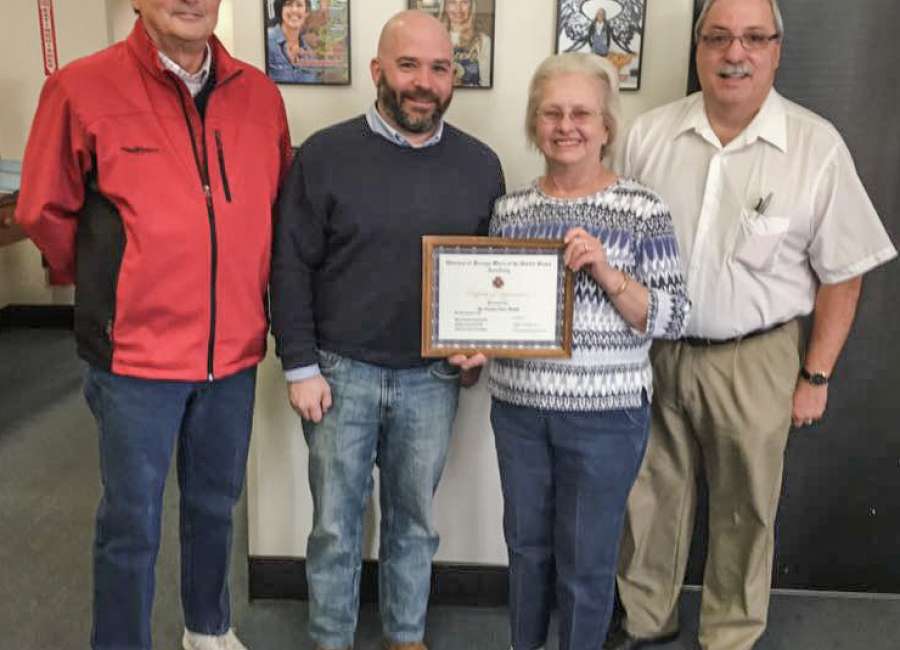 The Veterans of Foreign Wars Auxiliary has presented a certificate to The Newnan Times-Herald.
Janet Alford, secretary of the auxiliary for VFW Post 2667, presented the framed certificate to Clay Neely, co-publisher, and Winston Skinner, news editor. The certificate noted the newspaper's "continued support of the activities and events" of the local post and auxiliary.
Alford's husband, Billy, a member of the Post 2667, accompanied her to the newspaper for the presentation.
From left are Billy Alford, Neely, Janet Alford and Skinner.