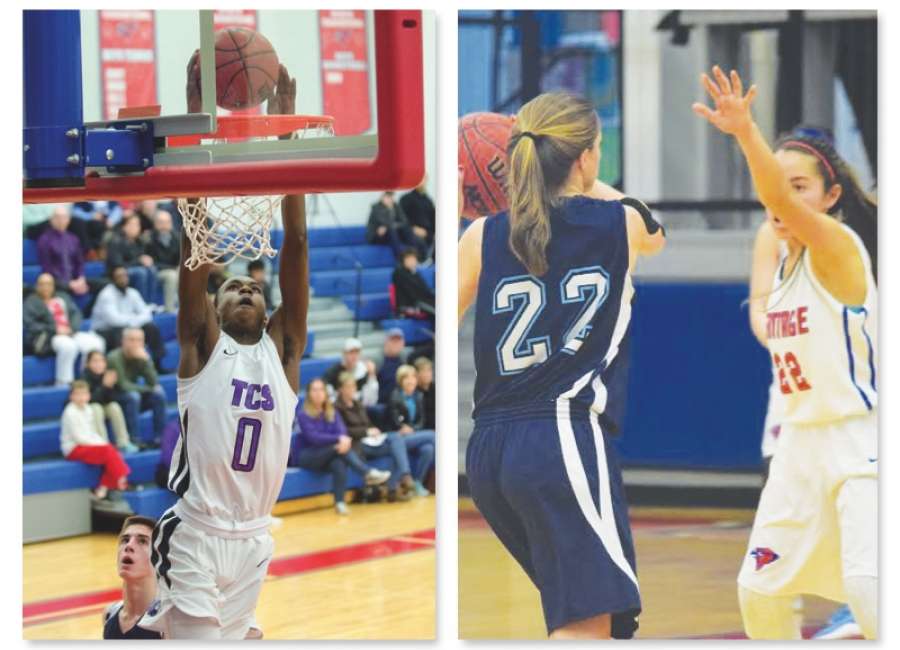 Both the Heritage girls and the Trinity boys basketball teams advanced to the semifinals of the  GISA Region 1-AAA tournaments with victories over Dominion Christian Tuesday night.

The Lady Hawks, who are the defending GISA state champions, rolled to 51-32 victory, while the Lions also won easily, 85-40.
With the victories, both teams also punched their tickets to next week's GISA state tournament.
However there is still more to do when the region tournament resumes Thursday night in the semifinals at Heritage.
Trinity faces rival Heritage for the third time this year in a 8:30 contest, while the Lady Hawks play the winner of Tuesday night's late game between Holy Spirit and Loganville Christian at 5:30.
Trinity lost the first two meetings between the rivals.
In its game against Dominion Christian, Trinity built a 21-7 lead at the end of the first quarter and pushed it to 35-18 at the half.
Jamir Williams took over the game inside for the Lions, finishing off plays throughout the night with dunks
Trinity put an end to any hope Dominion Christian had at a second-half comeback by extending the lead to 69-35 at the end of the third quarter.
Erik Valdez took over the game in the third quarter scoring 10 quick points.
Williams  finished with 17 points to lead Trinity. Williams went over 1,000 points in his high school career.
Heritage 51, Dominion Christian 32 (Girls):  The Lady Hawks had trouble getting their offense on track early, and trailed Dominion Christian 6-4 at the end of the first quarter.
However,  an 18-2 run in the second quarter helped Heritage put the game out of reach.
The Lady Hawks spread the scoring wealth in the second quarter and led 22-8 at the break. Heritage led 36-19 heading into the fourth quarter.
Carissa Vazquez connected on the first of her 3-pointers in the second quarter. Vazquez finished with four 3-pointers for the game, and led Heritage with 19 points.