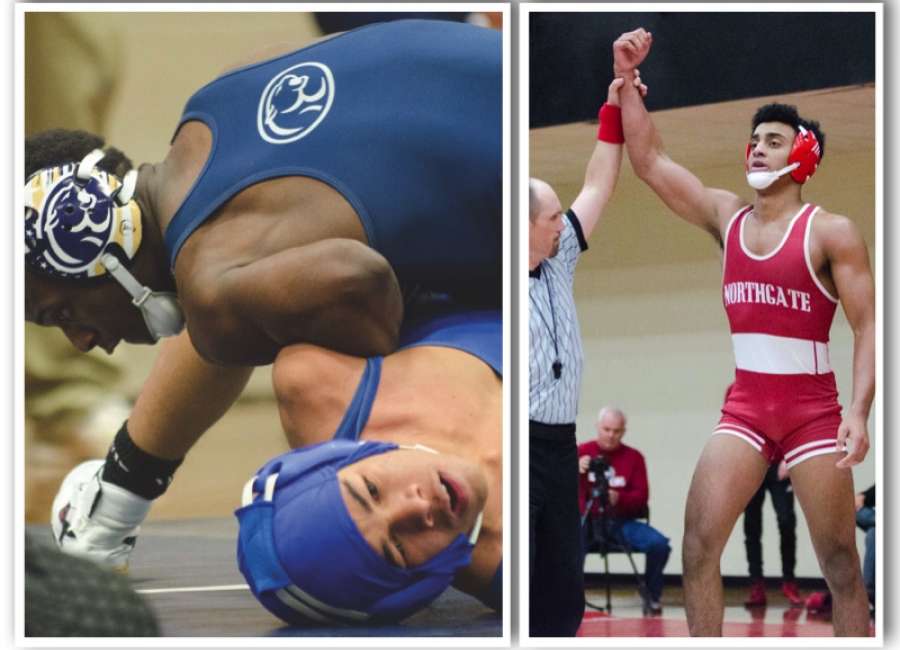 East Coweta, Newnan and Northgate each had one wrestler place Saturday at the GHSA traditional state tournament in Macon.

In the Class 7-A tournament, Newnan's Charles Brewster (120-pounds) finished fourth, while East Coweta's Aryaan Adams (152) finished sixth.
Northgate's Cameron Prevost (170) finished fourth in the Class 6-A tournament.
Brewster, who finished the year with a 22-6 record, lost a 9-7 decision over Walton's Ben Hardy.
Adams closed out his senior season with a 34-10 record after falling to Camden's William Vincent 8-4.
Prevost was back on the victory podium for second year in a row.
After finish fifth at last year's state meet in the 152-pound class, the Vikings' senior  jumped up in weight class this season and finished with a  38-7 record to close out his high school wrestling career.
Prevost ended his high school career with a 6-5 loss to Chattahoochee's Marcus Stephens.
Others were unable to advance further in the tournament after surviving day one. They included Yates Goodall (106), Tristan Kendzierski (113), Cale Goss (138) and senior Josh Smith (160) for Newnan.
East Coweta seniors Gavin Scott (170) and Evan Fields (285) closed out respective careers with losses, including one by Fields in overtime in a slim 2-1 decision to Bryce Jones of Peachtree City. Jakob Miller (145) also came up short for the Indians. 
In Class 6A, Northgate's Tyler Walters stayed alive in the 120-pound bracket with a 2-0 decision to begin Friday, before falling to Pope's Patrick Haskin.