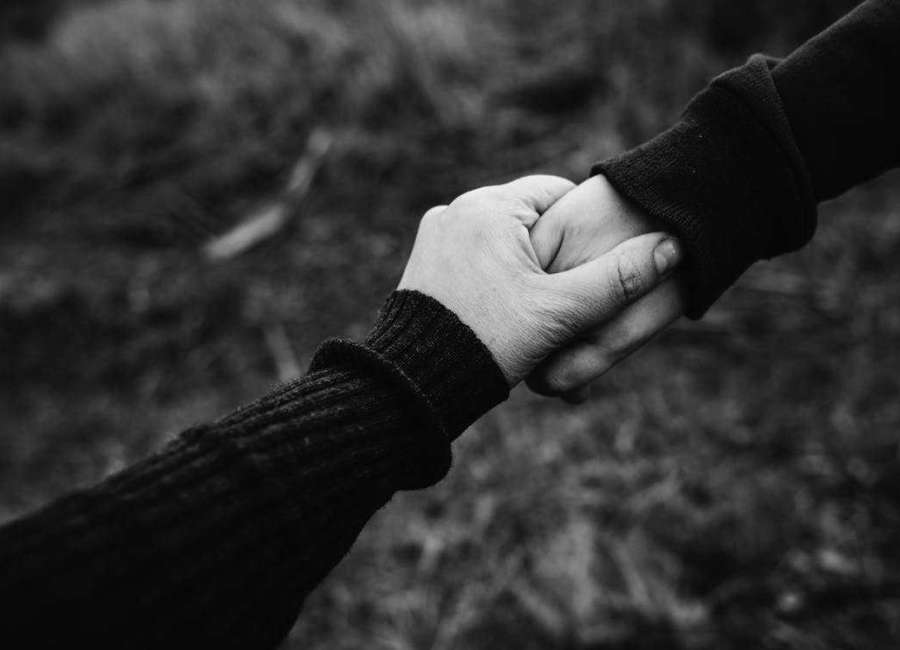 Truly helping the homeless means more than giving people a place to sleep.
"A homeless shelter has to be all-encompassing," said Sue, a Coweta resident who spent 20 years homeless in Austin, Texas. (See related story).
People who have been homeless need counseling. "Deep counseling, to get your self-esteem back – because you lose your self-esteem when you're like that, you don't think you're good enough," Sue said.
Most traditional shelters send the homeless back to the streets during the day. And there is pressure to get a job – immediately.
When someone has been homeless for many years, that pressure may be too much.
"You don't have the skills to even know how to go get a job," Sue said. "I didn't know how to fill out applications or file taxes. I didn't have a driver's license or any type of ID. I didn't have a birth certificate. All the things that somebody needs to become a productive member of society – you just don't have it."
Sue's experience is with long-term homelessness in a big city. Homelessness in a place like Coweta can be a similar experience for some, but there aren't as many different types of homeless people, and many people aren't experiencing long-term homelessness.
When someone is homeless for a short time, it's easier for them to get back to society.
"If they are short-term homeless, that is an ideal time to get them off the streets and into counseling," Sue said.
But for people experiencing long-term homelessness, there seems to be a huge mountain directly in front of them.
"You don't believe you're ever going to get to the top of it," she said.
Many people may have a criminal history, often for petty theft that they did to survive, or drug possession.
"They look at their life like it's never going to be any different than it is. That is what I believed about myself," Sue said.
While adapting to a homeless lifestyle might come easy to some, Sue believes no one truly welcomes it as a permanent, long-term solution.
"I think a small percentage are comfortable with living that way – I don't think any of them like it," Sue said. "It's just an overwhelming feeling that you'll never get your life on track, so why even bother?"
Sue recalled one time she and a friend were going to a soup kitchen and they ended up walking in the wrong direction. By the time she realized their mistake, she knew they would never make it in time to get food that day.
"I remember just collapsing on the sidewalk and just crying because I was so hungry," she recalled.
In addition to eating, staying clean is a tremendous challenge. For women, it's often difficult to find bathrooms and sanitary products. Clothes are soiled, and you're carrying everything around and sometimes it gets stolen.
"You'd fall asleep somewhere or be around the wrong people and you'd end up losing everything that you had and you'd have to start all over again," Sue said.
Austin was a large city with a lot of services for the homeless, but Sue never saw a place that encompassed everything that a homeless person needs. There might be different places that offer most of it, "but you don't know how to take advantage of some stuff like that."
When someone first comes off the streets, especially if they're withdrawing from drugs, what they need is rest, sleep and a way to relax for a few weeks – a way to get their heads clear, Sue said.
"You need to be able to nourish your body and get your body back in shape, but homeless shelters don't understand that piece of it," she continued. "Healing a long-term drug abuser takes more than bringing them back to a shelter and then sending them out looking for a job the next day."
Attempting a fresh start without addressing the root of their problem is generally a sure bet for relapse.
"If you start trying to force all to those things on them right from the start, it's going to be easier to go back to drugs than deal with the stress in front of them."
Once someone is ready to start moving forward, they often need help with job skills and resumes, with counseling, with their criminal records, credit scores, education and dentistry.
As a former meth addict, Sue's teeth were bad. Even after over a decade clean and lots of dental work, she's still self-conscious about her teeth. If your teeth are a mess, it can be hard to get a job.
Sue also believes people who work with homeless women need to be women.
"As a woman on the streets, you never relax – you're always looking over your shoulder," she said. "No matter how kind and helpful a man might try to be, it's always in the back of your mind – what does he want? What is he going to do?"
There will always be some people who aren't going to change, she believes, but they are a small minority.
"It's worth it to save the ones who want to," Sue said. "I think there is so much more that can be done to help them."
Katy, also a current Coweta resident, has been homeless and worked with a homeless ministry.
Mental health counseling is absolutely essential because so many people who are homeless suffer from trauma. Katy is a certified trauma counselor and a substance abuse counselor.
"I would love to just sit and help them through trauma," she said. If people are suffering from things in their past, "they can't even think straight enough to work at a job," she said.
She thinks Coweta is in a great position to help because even though there is a homelessness problem, it's not overwhelming.
Coweta has many services – feeding ministries, free GED classes, job search help. But they are spread out.
And housing is expensive.
Basic needs – food, shelter, clean clothes, showers – are important, but they're not everything. "They need help in all areas of their life," Katy said.
Ideally, all the services would be together in one place, in something like a halfway house.
"Everybody goes through a life with a few bumps in the road," she said. "Some bumps are bigger than others."
Katy feels that our community should continue to support the homeless and work toward a solution.  "We can say it's a problem all day long but without a solution it's always going to be a problem."