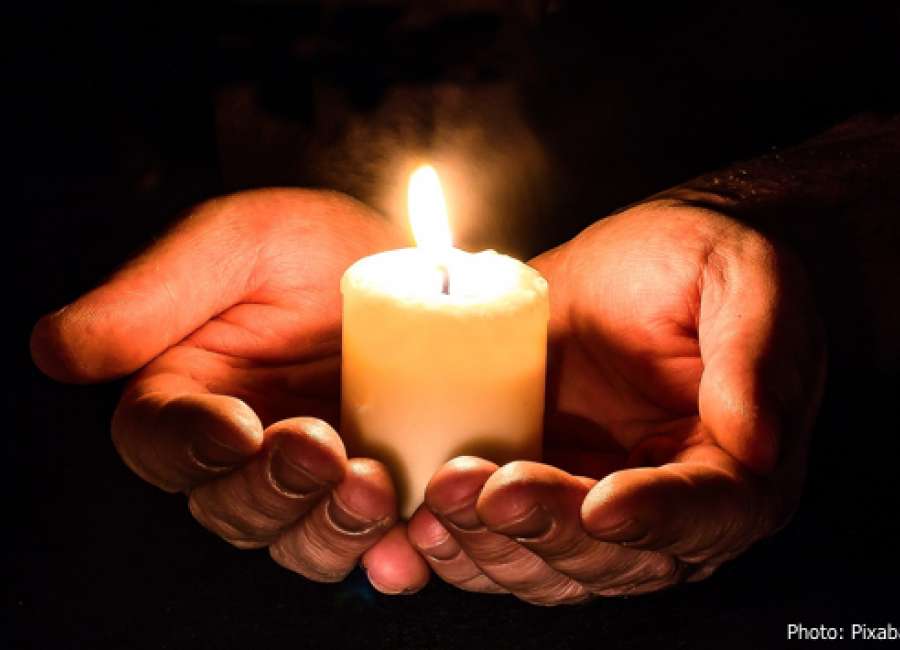 "In my eighth-grade year, I tried to kill myself."

"My freshman year, I tried to overdose on pills."
One after another, Georgia youths reveal on camera details of their suicide attempts. They speak about their battles with stress and depression, about the seemingly unrelenting pressure to excel at schoolwork and extracurriculars. About dismal home lives and bullying. And, finally, about their decisions to try to remove themselves permanently from the equation.
Their stories are crucial components of a series of public service announcements called "Youth Suicide Prevention: Georgia's Children in Crisis" – aimed primarily at youths who may be at risk for suicide, but also at those who might recognize signs in friends, siblings and schoolmates – through peer-to-peer messages. It's part of a statewide, multi-agency campaign to heighten awareness of the issue.
The goal is to get the PSAs into the hands of school counselors and other officials who can ensure all students see them, according to Coweta County Coroner Richard Hawk. Hawk is a member of the Georgia Child Fatality Review Panel, an agency whose purpose is to prevent child deaths.
"They are very important – the quicker we can get kids to see them, the better," Hawk said. "I think seeing others like them will give them a chance to open up and talk about it."
Suicide is the third leading cause of death for ages 10-24 in the United States, resulting in 4,600 lives lost each year, according to the Centers for Disease Control and Prevention. It's a statistic that has tripled since the 1940s, with younger and younger children increasingly at risk.
Approximately 157,000 youths ages 10-24 are treated in emergency rooms for self-inflicted wounds each year, according to the CDC. National statistics indicate that for every young person who dies by suicide, 25 others will have attempted suicide.
In Georgia, 144 youths have taken their own lives over the past three years, including a 12-year-old girl and a 14-year-old boy in Coweta County. That means approximately 3,600 other children and teenagers across the state have attempted suicide in that time period, according to the Georgia Bureau of Investigation.
In 2017 alone, 38 youths died by suicide. Already this year, at least four Georgia children – including a 9-year-old – have ended their own lives.
While officials say they can't pinpoint the exact causes of the state's increase in youth suicide rates, survivors featured in the Georgia PSAs name plenty.
"Just trying to keep all this together," said one survivor, citing work, homework and taking care of siblings. Another took aim at a huge share of family responsibilities heaped upon him because "I was seen as the mature one by my parents." Loneliness, isolation, bullying and a feeling of being unwanted or unloved also are common problems, according to those featured in the PSAs.
"It's not just at school, but at home, too," said one teenaged girl, who admits she has attempted suicide four times. "My parents call me names – people tell me I don't deserve to live."
One recent nationwide survey of high school students revealed that, in the 12 months preceding the survey, 16 percent had "seriously considered" suicide; 13 percent had formulated a suicide plan; and 8 percent had attempted suicide.
"Youth suicide is a serious public health problem that has long-lasting effects on families, friends, schools and communities," said GBI Director Vernon M. Keenan, speaking at the agency's Youth Suicide Prevention and Awareness Summit last November.
The PSA effort is being supported by Voices for Georgia's Children; the Georgia Department of Behavioral Health and Developmental Disabilities; the Georgia Department of Education; the Georgia Department of Human Services Division of Family and Children Services; and Children's Healthcare of Atlanta.
"Since the causes of suicide among youth are complex, no one person or agency can implement prevention efforts alone," Keenan said. "Education and active involvement can make a difference."
To view the videos in the "Youth Suicide Prevention: Georgia's Children in Crisis" series, visit https://www.youtube.com/channel/UCs7kY1Ia_HKHoUwX5QJJJ0A
(Individuals in need of crisis management, who exhibit signs of suicide, or who identify signs of suicide in others can call the Georgia Crisis and Access Line at 1-800-715-4225. Lines are open 24 hours a day, seven days a week, and all calls are free and confidential. Help also is available at www.mygcal.com .)