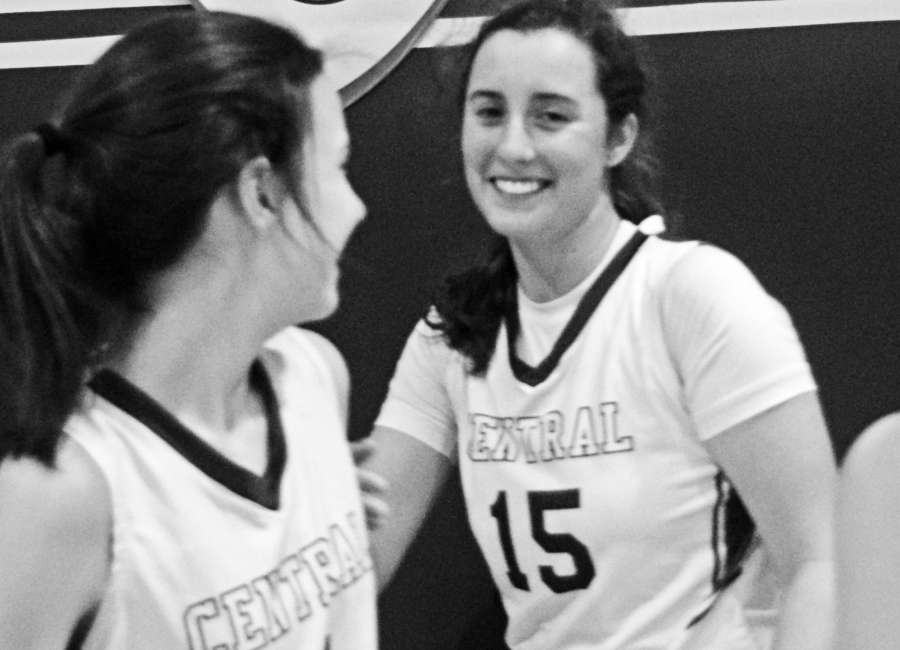 Central Christian senior Ivy Shepherd drained her first 3-point attempt Thursday night in the Lady Crusaders' 70-15 victory over   Trinity Prep in the GICAA semifinals and from there she was just getting started.

Shepherd finished the contest with a school-record 10 3-pointers to lead her team back to next week's GICAA Final Four.
Shepherd shot 10-of-16 from beyond the 3-point line, breaking a 21-year-old school record held by Andrea McCurry, who hit nine against Harvester in 1997.
"I wouldn't say she has been in a slump, but she thinks she has been in a slump," Central head coach Justin Stephens said. "I told her it was just mental. The techniques of shooting you need to change are easy, but the mental part is the hardest part."
Shepherd finished the game with 33 points and seven rebounds.
It was her last home game, but Stephens will now count on Shepherd's leadership now that the Lady Crusaders are back in the final four.
"We lost so much last season, but the leadership she has displayed as been unreal. This team has been very good together and she has helped the new players so much," he said.
Shepherd says she only hit two of the long-range shots in pre-game warmups and thought her shooting slump might continue.
Once the game started, she was almost unstoppable.
"I hit a few shots early and I thought alright, and then they started going in," she said.
Shepherd, who has signed a golf scholarship to Clemson, was taken out of the game with several minutes left in the contest. As she left the court, it was announced that she had broken the school  record for 3-pointers.
"It means a lot  to go out this way," she said. "I have great teammates and they just passed me the ball and helped make it happen."
The Lady Crusaders led from start to finish, building a 30-4 lead at the half, including keeping Trinity Prep off the scoreboard in the second quarter.
Madison Morge had eight points and Ana Carter five points, five steals and five rebounds to help secure the victory for the Lady Crusaders.
With the victory, the Lady Crusaders pushed their record to 21-0.
Central seeks its second straight undefeated season and third state title in a row.
The Lady Crusaders go into next week's Final Four at Lafayette Christian riding a 60-game winning streak.
Central Christian's last loss was a 53-34 defeat against Skipstone Dec. 19, 2015.
The Lady Crusaders face Westminster Christian next Thursday at 4 p.m.
"We know we have a little bit of a bull's eye on our backs," Stephens said.
The Central Christian boys are also heading to the Final Four next week after defeating Covington 66-64.
The Crusaders improved their record to 17-5 overall. They face Lafayette Christian in the semifinals Thursday at 8:30.