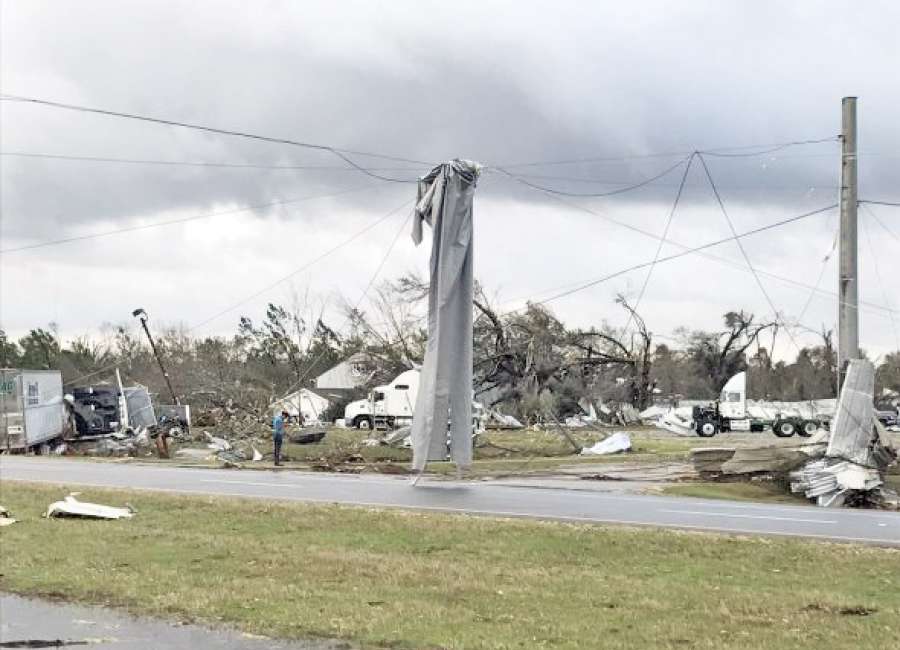 A weather system heading towards Georgia has the potential to bring with it heavy rains, damaging winds and lightning in some areas.
The National Weather Service said the threat of severe storms is mainly along the Interstate 20 corridor in western Georgia, and stretches south into the middle part of the state.
Coweta County was included in that forecast as of press time on Tuesday evening.
Heavy rain will continue during the morning hours with isolated thunderstorms popping up in the afternoon, according to the National Weather Service.
Coweta County could see between 1-2 inches of rain on Wednesday, meteorologists said.
The potential for bad weather comes as the state tests its safety equipment and educates the public during Severe Weather Awareness week.
American Red Cross Executive Director Connie Hensler recommended people make a plan for a severe weather outbreak - and practice it.
"Sit down with your family and discuss a plan. If there is a tornado, and the family is apart, name a point of contact for everyone to check with," Hensler said. "Decide where you are going to take shelter and where you are going to meet up after the fact.  
"Practicing the plan is also crucial because you want to be able to react quickly," she added. "If there's a tornado warning and the sirens sound, get in safe place as soon as possible. You need to know what to do and where to go as quickly as possible."
While prime tornado season typically occurs in Georgia during the months of March, April and May, the state has seen tornadic activity as early as January.
South Georgia was pummeled by a series of tornadoes over two days in January of 2017.
Fifteen people were killed during the tornadic outbreak in Dougherty, Thomas, Brooks, Cook and Berrien counties.   
Coweta County Emergency Management Director Jay Jones suggested people learn the difference between a storm "watch" and a "warning."
A watch means there is the potential for severe weather, such as a tornado,  in the area, according to the National Weather Service.
A warning means a tornado has been sighted or indicted by radar and danger is imminent.
More heavy rain is expected for Coweta County and the surrounding area this weekend as a second storm system moves through the state.
Sign up for free news alerts at www.times-herald.com .