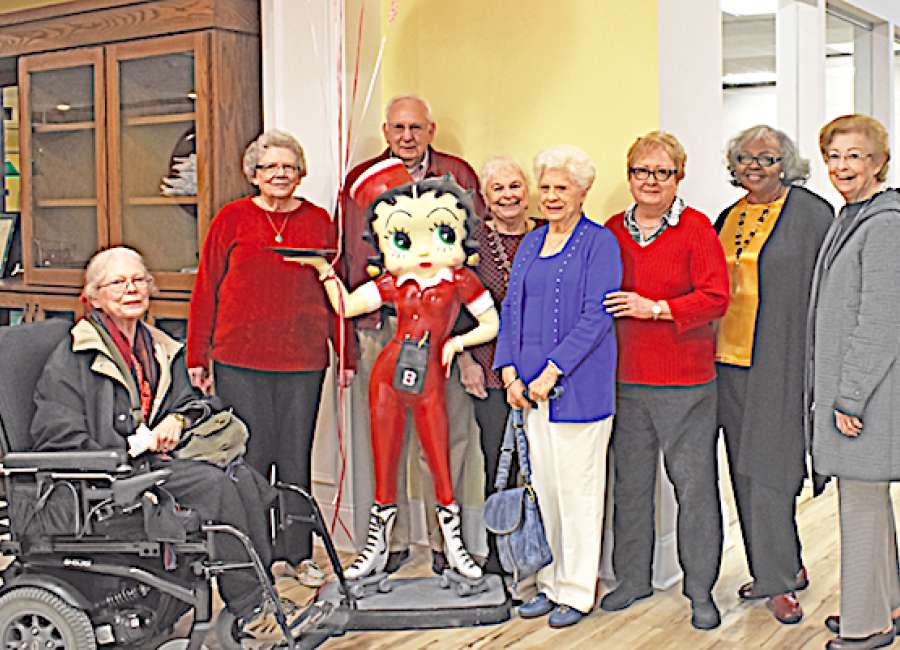 Senior Friends, an independent organization of Coweta County citizens age 55 and older, hosted a Valentine's Day Social at the Monarch House, a new senior living community on Bullsboro Drive in Newnan.

Louise Swint, one of the leaders of the group, said the Monarch House is the 2018 sponsor for the group.
About 50 seniors enjoyed a catered meal and a tour of the facility, which features 41 residential suites, a movie theater, a 1950s inspired diner and other amenities.
Owner Vic Young said the community should be opened within the next 90 days.
Virginia Elliott is on the board of the organization and has been a member for six years.  She said the group is a great way for seniors to get together for support and fellowship with one another.
"We are always coming up with different things to do," Elliott said.
Elliott focuses on outreach to members.
"It's nice just being able to help and to practice sharing and caring," Elliott said. "I like to reach out to check everyone just to see how they're doing and give an encouraging word."
Swint said the group has members from all different walks of life.
"We're not a religious or political organization, although we do start all our meetings with the Pledge of Allegiance, but we're to here to encourage one another," Swint said.
In existence for over 35 years, the group meets on the third Wednesday of each month for fun, fellowship and information to help them experience healthier and happier lives. Anyone 55 or older is welcome to join.
For more information, contact Louise Swint at 678 423-9289 or Sharon Hruska at 770 683-4758.