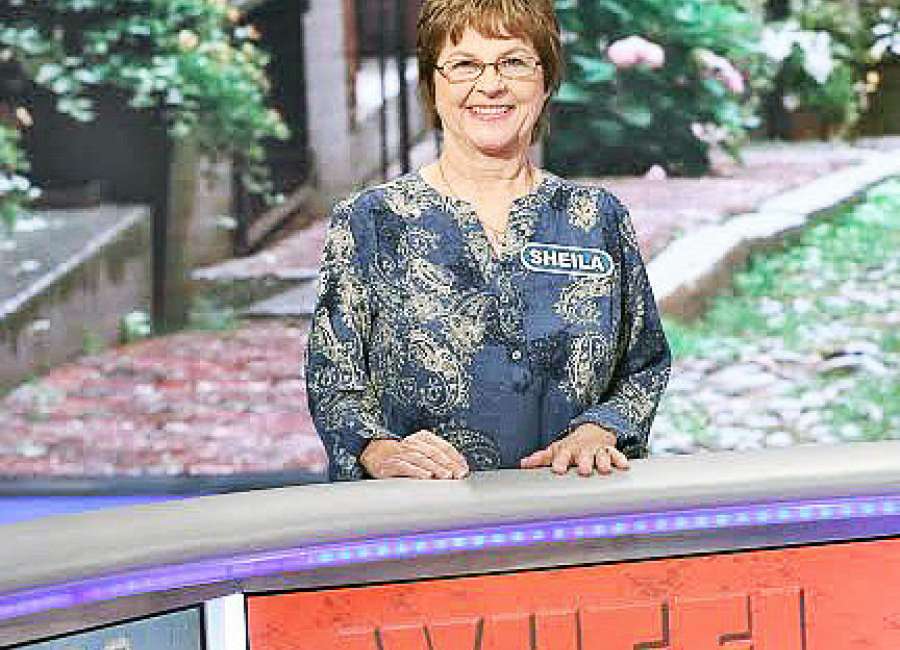 By TAYLOR ROBINS - taylor@newnan.com
Sheila Burnham, a Newnan resident, recently packed her bag and and headed to California with her husband, Don Burnham, to compete on the game show,  "Wheel of Fortune."
Burnham is the second Newnan local to compete on "Wheel of Fortune" recently. Coweta County's Kay Williams was also a contestant on the show back in December. Burnham's episode aired on Jan. 6.
Winning the second toss up by guessing "Oprah Winfrey" and "Delicious deep-dish pizza," "blackhawks, cubs, bulls, bears" and "incredible beaches and bays" puzzles got Burnham some great prizes.
Burnham won $14,550 and a trip to Barbados. The Burnhams will get to enjoy eight days and seven nights of paradise.
"My husband and I are going to Barbados," Burnham explains. "He has to get a passport. He doesn't have one, but we are going."
Burnham also plans to pay it forward and donate some of her winnings to charity.
Burnham says strategy went out of the window when the cameras started to roll. But with the help of buying vowels, she was able to win big. Burnham credits her being one of 13 children for her competitive spirit.
"Once we get into the game, I'm very competitive," Burnham admitted. "It's so quick. It just happened so fast I don't even remember several parts of it. To me, it's just the best 22 minutes of my life, but the most frightening."
According to Burnham the wheel was "very heavy." She also admits that playing at home is much easier than playing in person.
"I was very nervous," Burnham recalls. "I totally watched it again and just realized my motions and giggles and movements. It was hilarious. The people who know me knew I was nervous. Everything I did was funny."
The winner described her experience on the game show as "surreal" and a "dream come true." From the host, to the makeup artists and to the other contestants, Burnham describes everyone as "just wonderful."
While in Hollywood, the Burnhams visited the Santa Monica pier, Rodeo Drive, the Hollywood Walk of Fame, the Hollywood sign and the downtown area of Los Angeles.
Although the show was under half an hour, the process of getting on "Wheel of Fortune" took almost a year.
"I sent in a video like a year ago to the site," Burnham recalls. "Just a silly video. And then in May I got a letter that they were in Atlanta. So they asked a bunch of people to come in and play the game and interview, and I was one of the people who was chosen to stay and do a test and play some more games. At the end of May, I got a letter saying within the next year they were going to use me but not to tell anybody. So that was real hard to keep a secret."
Burnham was contacted in December with her filming date.
"You never know until you try," said Burnham. "I would have never thought. I sent in that stupid video thinking they're not going to pick me. But by the grace of God I was blessed."