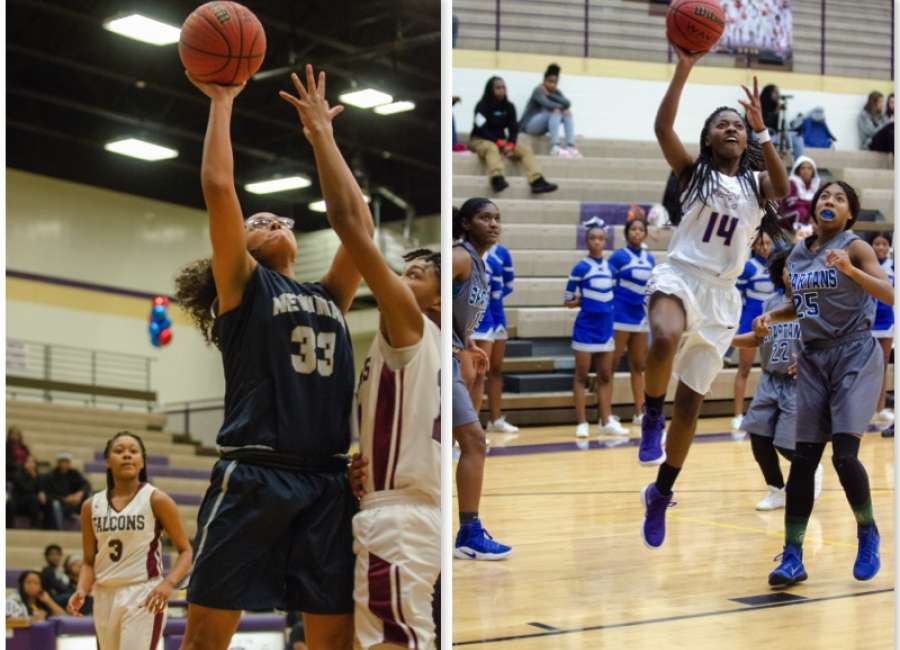 Basketball season came to an end Monday night in the first round of the girls Region 2-AAAAAAA tournament for both East Coweta and Newnan.

In action played at East Coweta High School, the Lady Cougars fell to to Pebblebrook 57-42, while the Lady Indians lost 57-37.
Newnan kept it close for three quarters, but the Lady Falcons went on a 15-0 run late in the contest to pull away.
Newnan and Pebblebrook exchanged the lead four times in the first quarter before the Lady Falcons pushed the lead to 18-14 at the end of the period.
Pebblebrook led 25-24 at the break and 37-34 after three quarters.
Newnan's Miranda Hill kept the Lady Cougars in the game early in the third quarter with three straight baskets.
Each time, her baskets off the glass cut the lead to two points.
However, Pebblebrook pulled away with 3-point shots from Ravan Madris and Maliyah White.
Newnan managed just one just from the field in the fourth quarter, a 3-pointer from Janyah Stargell.
With the loss, Newnan closes out its season with a 9-16 record.
Stargell finished the game with 14 points. Hill added 10 for the Lady Cougars. Milana Holmes finished with 20 for the Lady Falcons.
Campbell 57, East Coweta 37: The Lady Indians fell behind 16-10 at the end of the first quarter and 31-21 at the half.
The Lady Spartans extended the lead to 40-27 at the end of the third quarter.
Despite having problems getting their shots to fall at times, East Coweta attempts to keep the game close by hitting long- range shots.
Katie Morganroth, Desti Benning and London Fowler each hit treys for the Lady Indians in the second quater.
Mia Berry hit a pair of 3-pointers in the third and fourth quarters.
Benning hit her second 3-pointer of the game on the final period, but it was enough has the Lady Indians closed out the season with 6-21 record.
Berry and Fowler finished with eight points.
Jadyen Rice paced Campbell with 16.