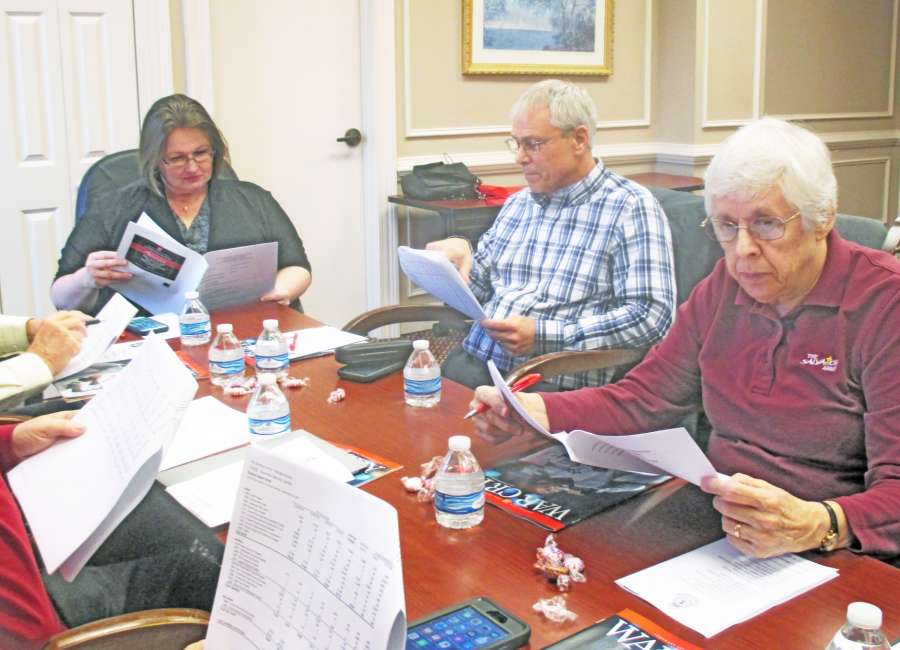 For Heather Creech, director of the local Salvation Army Service Center, there is nothing theoretical about homelessness.

Homeless men and women come to the service center on Jefferson Street regularly, seeking help. She offers what the center has – food and clothes – and sometimes a referral.
Creech shared her concerns about Coweta County's homeless population at the meeting of the local Salvation Army Advisory Council on Thursday at Charter Bank on Farmer Industrial Boulevard.
"We need to be involved," she said. "What else can we do?"
Creech noted recent articles and an editorial in The Newnan Times-Herald about homelessness. She and board members talked about the many strands of addressing the problems of the homeless – the varying levels of shelters and who they serve, the role mental illness plays in homelessness, problems that arise when people squat on private property.
The service center maintains a food pantry and operates a thrift store, so homeless people who come seeking help can at least get some food and clothes. Creech refers people to One Roof Ecumenical Outreach or a local church when funds are available to place homeless people in a local motel.
Often there are no funds.
Creech is also aware of other services in the community that may be helpful. Bridging the Gap has a weekly food distribution and offers a place to shower and wash clothes.
At present there are no regular round the clock or nighttime shelters in Coweta County. Steve West, who will become the chairman of the advisory council in the spring, asked about warming shelters during cold weather and learned there sometimes are a few – primarily the Newnan Police Department.
The larger Salvation Army has much experience with homelessness. The Army's worldwide outreach includes many shelters for the homeless, including some in Atlanta.
Larry Repass, a retired Salvation Army officer, is the current advisory council chairman. He urged the council members to pray about the homelessness problem, saying God may well reveal other ways to help.