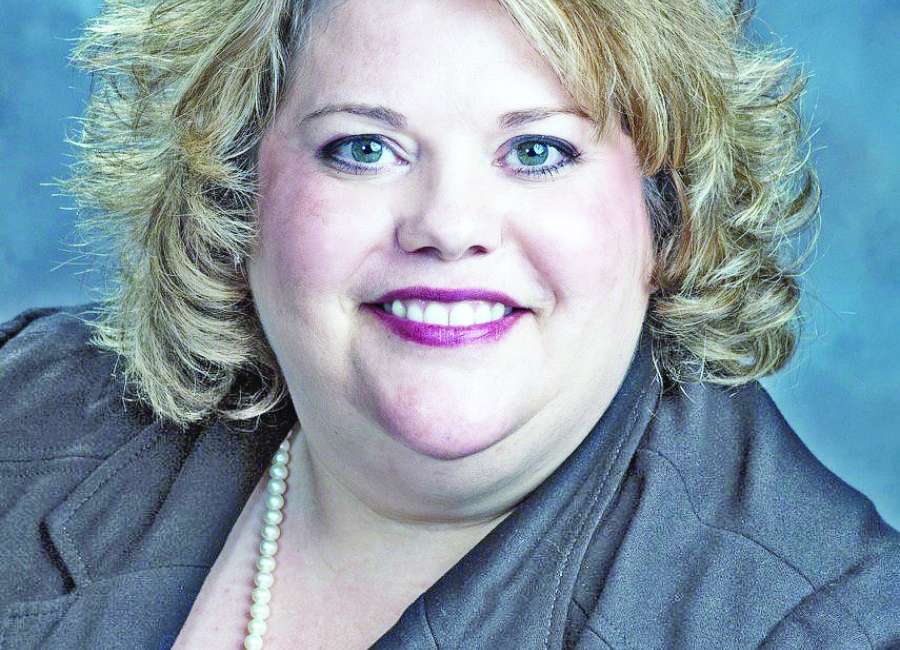 When the Coweta Community Foundation held its annual Grant Award Reception at The Newnan Centre, it was a bittersweet time for Ginger Queener.

At the reception, Queener marked the official end of her three-year term as the foundation's board chair.
"No, I'm not going anywhere, and yes, I'll still be involved since I have two more years to serve on the board," Queener said with a laugh. She said some people think she is leaving the foundation, while others were under the impression she served as the organization's executive director as her full-time job.
Like her fellow board members, Queener has served in an unpaid, totally volunteer capacity, and she already has a full-time job serving as vice president of wealth management for UBS Financial Services.
Over the past three years, she held that job in addition to her volunteer work with the foundation.
As with many other nonprofit boards, the Coweta Community Foundation board is set up so that chairs and members rotate off after a certain period of time. Queener has completed her three year-term as chair but not her five-year term as a board member.
"It's been an exciting three years," Queener said, and she noted that she is very proud of what the board has accomplished in that time. Like a proud mother, she noted that the CCF board launched three new fundraisers that were all successful events coming out of the gate: the Power of the Purse, the Saturday Down South Sporting Clays and Southern Supper and the Farm to Table dinner.
The board also increased participation in its popular payroll deduction program. CCF is the only community foundation in the country that offers a platform by which companies big and small can allow their employees to be a part of the community's giving.
The board also had a goal of reaching out to the next generation and launched three new programs targeting Coweta's future givers. The Community Service Team began with high school freshmen and sophomores who have an interest in serving the nonprofit community.
"This program has grown each year, and we have enjoyed watching these young people learn about philanthropy," Queener said. "I have heard so many great things about these youth, and we're thrilled with the growth of this program."
In 2017, the foundation partnered with the Newnan-Coweta Chamber to launch the Young Professionals in Philanthropy for those under 45 who are building their careers and have a heart for service.
Most recently, CCF launched its By Kids, For Kids program. Children up to age 14 are provided with free piggy banks and encouraged to make giving a part of their daily lives.
Another highlight of the board's work these past three years, Queener said, is that the foundation brought many excellent nonprofit training opportunities to Coweta. The foundation hosted programs on how to build a better board, how to apply for a grant and how to protect the community from childhood sexual abuse. All the programs were designed as new ways to help educate Coweta's nonprofit leaders.
The foundation's grants process is perhaps one of the best-known ways the foundation spreads the word about how it sends thousands of dollars back into the community to help Coweta nonprofits. Now, when the foundation hosts its much-anticipated Grant Award Reception each January, Queener takes pride in hearing the entire audience join in saying what has quickly become the group's motto: "What's raised in Coweta, stays in Coweta."
Queener is, however, also quick to point out that the CCF board has been successful largely because of those who came before them. "Just think about the fact that the foundation actually began in 1997 with its first project being the construction of Kids' Castle Park," she said. "Here we are 20 years later, and we're once again helping with a playground, just last month presenting a grant for the Howard Warner Community Center Playground."
At the January 19 Grant Award Reception, new board chair Will Conoly noted that one day, someone is going to be called upon to follow Nick Saban as head football coach at the University of Alabama, and he joked that he now knows how that person will feel. The audience laughed, even Queener, although the Tennessee Volunteer and Georgia Bulldog fan admitted she had mixed emotions about being compared to Nick Saban.
"I have had such a great time during my term as board chair," Queener said, "and I can't wait to see what Will and the rest of the board accomplish in the next three years."