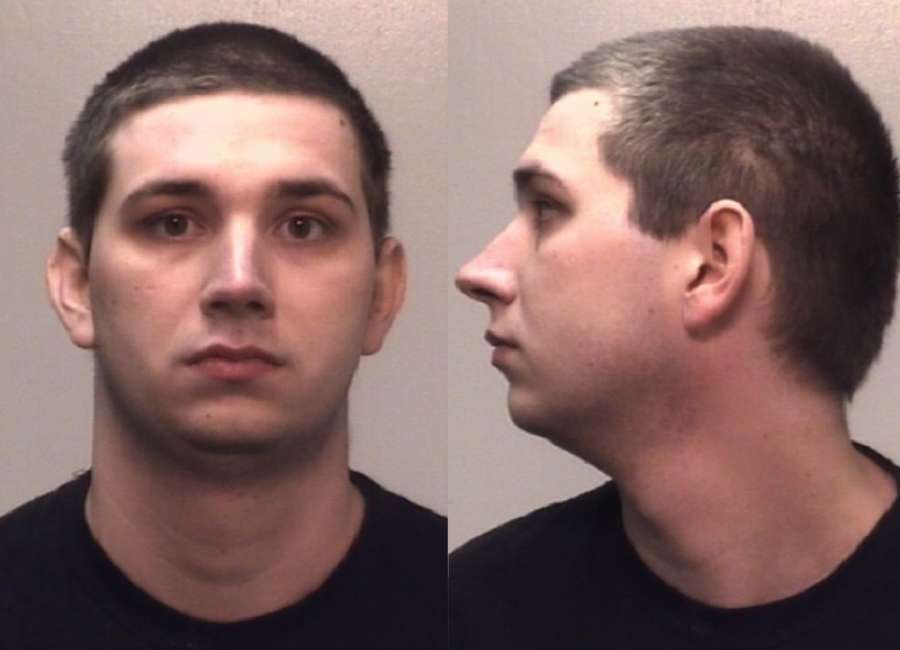 A Hogansville police officer found himself on the other side of the bars, and he is now the subject of an investigation by the GBI.
Daniel-Cameron William Kemp, 23, was formally charged with marijuana possession with intent to distribute last week and later released on a $20,000 bond.
The investigation began at Kemp's residence when members of the Coweta County Crime Suppression Unit witnessed a hand-to-hand transaction occur in his driveway between Kemp and a man in a car, according to Chief Deputy James Yarbrough.
Investigators said they saw Kemp pass a gun and a container to the man in a car, who then left, Yarbrough said.
Deputies spotted the car traveling along Corinth Road and made a traffic stop when the driver was seen not wearing a seatbelt. Investigators spoke with the driver, identified as Billy Ray Pate.
Inside the vehicle, deputies reportedly smelled marijuana, and Pate admitted to purchasing both a .22 caliber Uzi and marijuana from Kemp, and that had purchased drugs from him in the past, according to Yarbrough.
Investigators obtained a search warrant for Kemp's home after he left for work in Hogansville. Inside the home, several pill bottles were found, including oxycodone not prescribed to Kemp, Yarbrough said.
Under a couch in the living room, several plastic bags containing suspected marijuana and methamphetamine residue were located, according to the police report.
When investigators spoke with Kemp's wife, she admitted to finding marijuana in their living room several times over the last few days and indicated that Kemp has spent a great deal of time hanging out near his patrol car in their driveway, according to Yarbrough.
On Feb. 3, Kemp was arrested while at work in Hogansville. In a search of his patrol car, investigators reportedly located several grams of marijuana in the dash. 
Kemp, a two-year employee with the department, was immediately relieved from duty and placed on administrative leave, pending the outcome of an internal affairs inquiry, according to officials at the Hogansville Police Department. 
On February 8, Kemp resigned from the Hogansville Police Department and his resignation was reported to the Georgia Peace Officers Standards and Training Council as "Resigned under Investigation." 
The GBI is now looking into where Kemp acquired the marijuana.