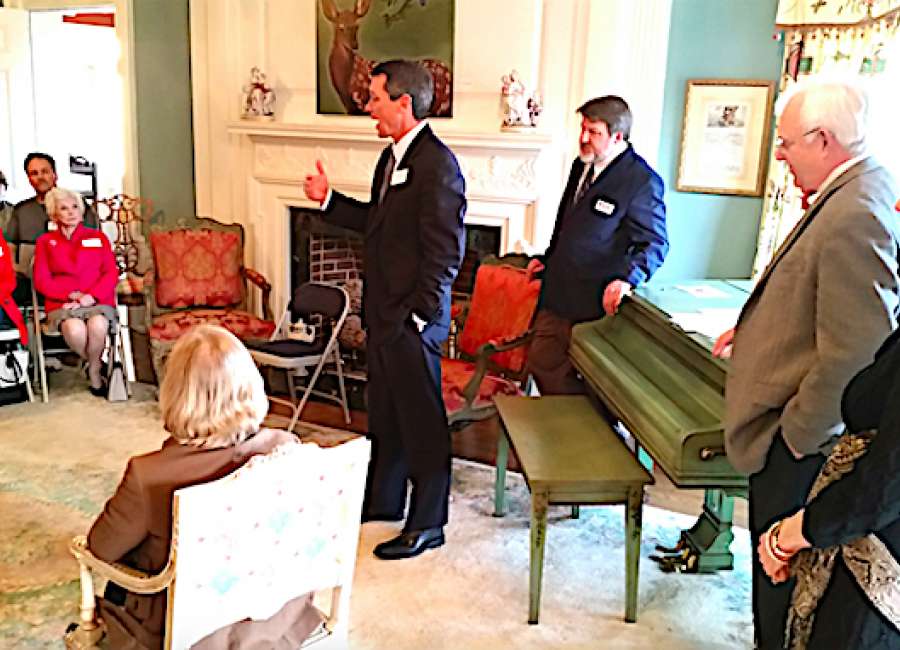 The Newnan-Coweta Historical Society recently announced the establishment of a $10,000 scholarship for local students intending to pursue a college education in a history-related field.
NCHS has offered $1,000 scholarships to graduating seniors at each local public high school for many years, but a newly established scholarship committee – headed by JoAnn Ray and Gary Welden – wanted to do more to encourage the study of history. The new scholarship will be available to all local students, not just those in public schools, and will be issued in increments of $1,250 each semester.
"The committee decided the historical society needs to take a position that will encourage talented students to consider a career in history-related studies and will generate enthusiasm and interest from parents, students, educators and guidance counselors," said Welden, who first proposed the idea to the committee. 
Students must be local residents and must be eligible for a high school graduation certificate or diploma. They must also intend to pursue history as a major or minor field.
Committee members said the previous scholarships did very little to attract the attention of students, guidance counselors, or parents.
 
"We feel history is an important field to have some basic knowledge about, just to be a good citizen, if nothing else," said NCHS Executive Director W. Jeff Bishop. "History helps us understand change, and understand how the world we live in came to be."
NCHS also aims to help preserve and protect local history, and that's nearly impossible unless people learn to appreciate it, Bishop said. 
"This scholarship is really an investment in our community and its future, and part of our bid to protect and preserve its past," Bishop said.
The scholarship application is available on the NCHS website, www.newnancowetahistoricalsoci... , and on the NCHS Facebook page.
Home-schooled students, private and public school students, online learning students and all other graduating seniors are invited to apply. April 1, 2018, is the deadline for mailing applications, which should be addressed to Newnan-Coweta Historical Society, P.O. Box 1001, Newnan, GA 30264.
Only students in good standing who have been accepted to an accredited college or university will be considered. Applicants must provide the Newnan-Coweta Historical Society with the following information:
Completed and signed application.
Official transcripts from high school(s) or programs attended, including grades from the most recent semester and any available aptitude and achievement test results. The school or overseeing program must mail them directly to NCHS. The transcript will be attached to your application.
Verification letter sent by the college or university indicating acceptance into the program, date of acceptance and the proposed date of graduation.
Three signed letters of reference attached to the application. References may include letters from teachers and employers, but not from friends or family.
A personal profile stating educational goals and why the applicant feels he or she is a deserving applicant.
Qualified applicants with complete files will be contacted for interviews following the application submission period.