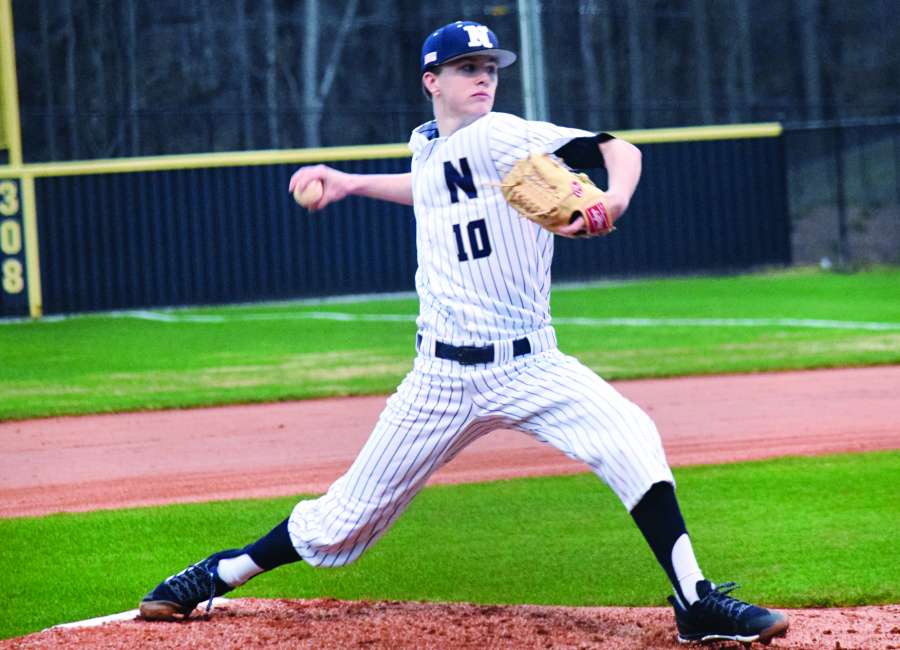 The Newnan Cougar baseball team relied on timely hitting and solid early- season pitching to defeat visiting Northside-Columbus 4-1 Monday night at Joe Pope Field.

Starting Newnan pitcher Jake Martin and reliever Logan Hudson had four strikeouts each to help pace the Cougars (1-0) to the season-opening victory.
Hudson struck out four of the last five Northside batters.
Martin pitched out of a couple of jams as Northside left five runners  on base, including two each in the second and third, and one in the fourth.
Martin struckout one batter in each of the first four innings.
The Cougars bounced back from a loss to Starr's Mill in a scrimmage game last week.
"Credit goes to coach (Mitch) Williams our pitching coach and our entire staff from the other night. They put in a lot of work from the other night's scrimmage," said Newnan head coach Marc Gilmore. "You saw the work they put in and it paid dividends."
Offensively, Newnan out hit Northside 7-5.
Lucas Mapp led the Cougar offensive fireworks with a 2-for-3 performance, including scoring a run and also picking up an RBI.
Mapp scored the first run of the game in the bottom of the second on Woody Waters' RBI.
The Cougars pushed their final three runs of the game across the plate in the bottom of the third.
Hamilton Schubert gave the Cougars a 2-0 lead when he walked and later scored.
Will Willbanks reached on an error and later scored the third run of the game for the Cougars.
Max Wilson reached on a single and courtesy runner Mason McKibbon crossed the plate with the final run for the Cougars on Jacob Blair's RBI.
Two pitchers went to the mound for Northside including  Mack Williams, who gave up five hits and struck out one. Relief pitcher Will Graydon finished with five strikeouts.
Tray Richburg and Spencer Chandler led Northside with two hits each.
The Patriots scored their only of the game in the top of the fifth inning when lead-off hitter Hunter Poe was hit by a pitch. He went to third on Chandler's base hit and later scored on Bailey Richburg's RBI.
Gilmore said there is plenty of things his team can take from these early non-region games.
"Right now the pitchers should be ahead of the game, because a lot of guys haven't seen life pitching, but the one thing I like is we played hard. We can run a little bit this year and if we can continue to that it just adds a little something."