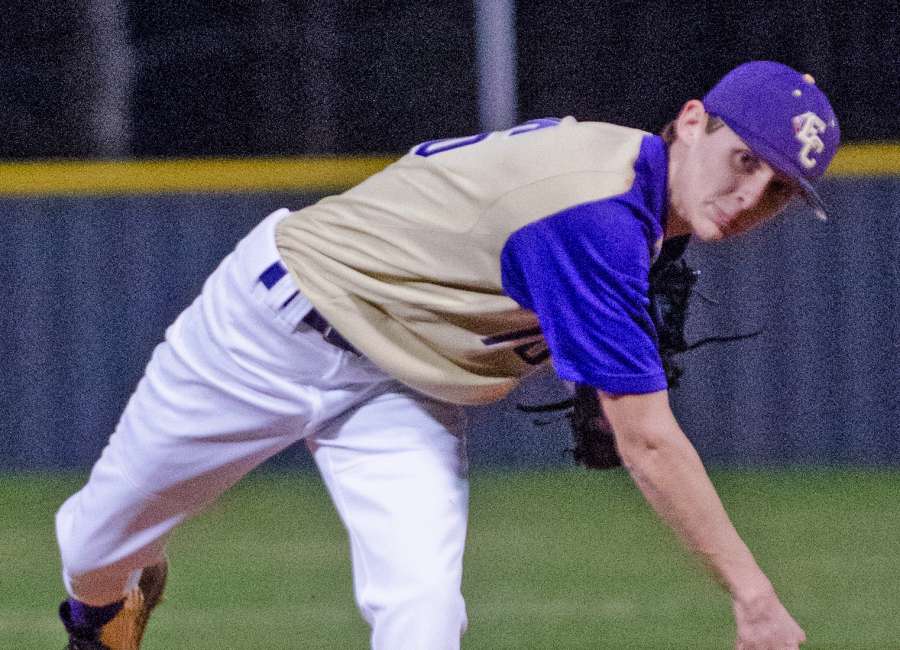 Pitching always seems to be a step ahead of hitting at the start of a high school baseball season, when timing still isn't quite where it needs to be at the plate.

But a team still can't take advantage on the mound this time of year unless they're consistently throwing strikes.
That was the case for East Coweta, which rode the efforts of three pitchers in varsity debuts before exploding for all of its offense in the final three innings of a 10-0 mercy-rule win over Fayette County on Monday at home.
It was the first of back-to-back games to open the year for East Coweta, which graduated starters at every position except catcher. The Indians also lost seven senior pitchers that contributed to last year's Region 2-7A championship. 
East Coweta also relied on its young arms to hang with Fayette County in a scoreless game through three innings at home in a pitcher's duel that included Tiger senior Amhad Ali, who recorded nine of 10 outs via strikes.
But the Indians' consistency on the mound carried the rest of the way in a 10-0 shutout shared by Austin Bunn, Peyton Ramey and Lanier Wright en route to a win by mercy rule in six innings.
The trio combined for 11 strikeouts led by six from Bunn over three innings in his first official varsity start. The sophomore surrendered just two hits and two walks.
East Coweta finally broke through with six runs in the fourth and made the most of eight hits, seven walks, five Fayette County errors and two hit batsmen.
After Daniel Smith's sacrifice fly plated Jeff Sangster for an unearned run to break the scoreless dead- lock in the fourth, Nick Daniel cleared the bases with an RBI double for breathing room and a 5-0 lead. 
Ramey struck out three in two innings while becoming the pitcher of record in a relief effort, allowing one hit and one walk. Wright pitched a scoreless sixth, striking out two while giving up one hit.
Junior catcher Ryan Dyal added an RBI double in the fifth. Trevor Crow- dis went 2-for-2 including a bunt single, while Bailey Psathas, Ethan Walker and Tony Player also had hits for East Coweta.
The Indians return home on Tuesday for a non-region game against McIntosh.