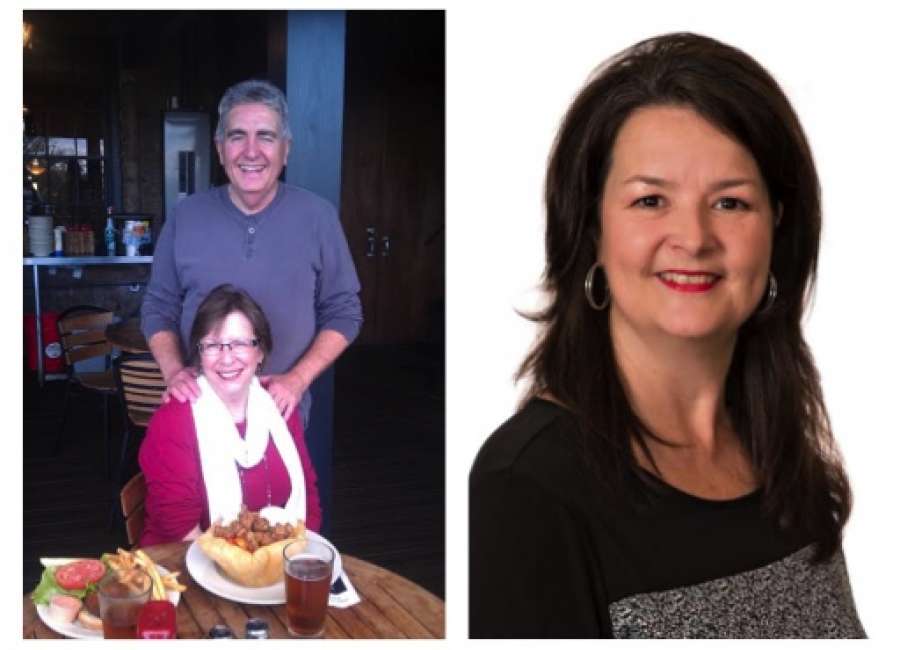 People caring for loved ones with dementia will soon have another shoulder to lean on during difficult times.

Piedmont Healthcare's Sixty Plus Services will offer a Dementia Caregiver Support group beginning March 15 in Coweta County.
The group will provide education, advice and emotional support for caregivers of dementia patients.
"The support group empowers the caregivers when they face daily challenges," explained Tori Sorrells, a geriatric social worker with Piedmont Sixty Plus Services. "Caregivers face some pretty powerful emotions, such as fatigue, frustration and guilt. The group normalizes those feelings. It makes them feel less alone."
Anna Mathis, of Peachtree City, is familiar with all those emotions.
For more than four years, Anna took care of her husband's every need.
Roy Mathis was diagnosed with Lewy body dementia, a progressive brain disorder similar to Parkinson's disease, in which a person experiences debilitating changes to their cognitive, physical and behavioral abilities.
Anna suddenly found herself juggling a job and being Roy's personal caregiver.
"I did all the driving and took over the household responsibilities he had taken care of all his life," she said. "Eventually, I helped him bathe, plus fed and dressed him. I did all his grooming, shaved his face and cut his hair. I took him to the doctor's office and other appointments."
Anna felt isolated from the world - until three years ago when she met Sorrells.
The Geriatric Social Worker told Anna about a monthly support group for dementia caregivers in Fayette County - similar to the one starting in Coweta County.
Anna attended the next meeting - and suddenly felt a sense of relief and hope wash over her.
"The group shares and listen to stories … there's a camaraderie among folks. There's people to talk to who won't be judgemental, but will be understanding of what it's happening," explained Anna. "You walk away from the group with ideas and some sense of support. It's really invaluable."
According to Sorrells, the Dementia Caregiver Support group will also provide additional resources, recommendations and education for its participants.
"We help them understand the disease and how it will impact their patients," said Sorrells. "This helps caregivers be more patient and compassionate. It helps them anticipate the progression of the disease."
The group will also discuss tough topics, such as end of life care, financial preparations, plus make recommendations on local assisted living homes and medical equipment.
"People are entering this stage in their lives totally unprepared and don't know what to do," Anna said. "So, having these resources available is invaluable."
The support group is strictly for caregivers; no supervision for dementia patients will be provided by hospital staff during the meetings.
"We shared a lot, supported folks going through different situations and helped them figure out their next steps," said Anna. "I looked forward to the meetings because there was always a new issue to talk about and get advice on ... I established some close relationships there. We still get together."
Last year, Anna and a few other group members began gathering every two weeks, instead of just once a month.  
Sadly, Anna's husband passed away on Dec. 30, 2017.
Now, she is focused on the grieving process and helping other caregivers.
"Some people are highly stressed," said Anna. "With the group, you can stop and shed a tear. We had serious moments and there were humorous moments. All of that is necessary. You just need to have that release."
The new Dementia Caregiver Support group will begin meeting in Newnan on Thursday, March 15 in the Thomas F. Chapman Family Cancer Wellness Center located at 775 Poplar Road, Suite 340.
The meeting will start at 6 p.m. and end around 7:30 p.m.
The support group will meet every third Thursday of each month.
The sessions are free and open to the public.  
For more information, call Piedmont Healthcare at 404-605-3867 or visit their website www.piedmont.org/sixty-plus/sixty-plus-home.