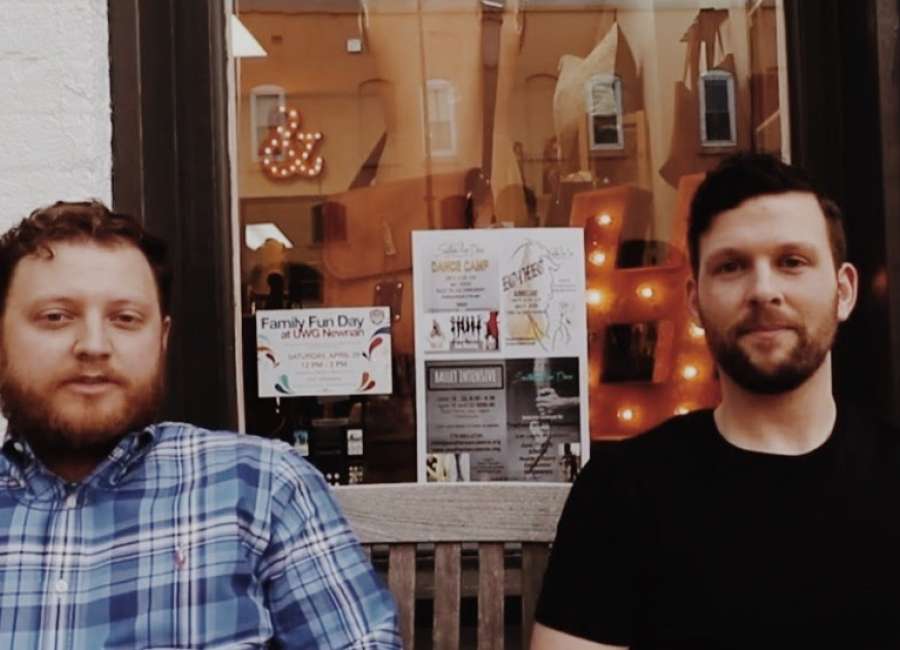 A good cup of coffee can make all the difference in the world, according to Jono Ramey and Shane Harper.
They should know - fresh, organic, roasted coffee is their forte.
The men are co-founders of Savage Boys Coffee Roasters, a mainly online  business based out of Newnan.
Harper was born and raised in Coweta County; Ramey moved into the community when he was in middle school.
"Both Shane and I have always loved coffee and the conversations and relationships that can develop around it," Ramey explained. "We were spending too much money buying 'good' coffee ... So we decided to start roasting our own. That allowed us to get organic, fair-trade coffee and roast it how we like it, and it would be fresh, which is hard to find locally."
The men tested their roasting skills on family and friends before officially opening for business online in June of 2016.
Ramey and Harper provide light, medium and dark roasts that can come packaged as a blend or single-origin coffees.
Their current selection includes: Ethiopian, Sumatran, Guatemalan, Colombian, Honduran, French Roast and Espresso, Ramey said.
"Basically anything our customers ask for, we have tried to incorporate into our products," he stated. "People tend to be quite specific about how they drink their coffee and we don't want to inhibit that. Whether you're making it in an old coffee pot at work or using your own gooseneck kettle and pour-over, we just want you to have good coffee that you can afford."
According to Ramey, he and Harper buy directly from coffee bean farmers in other countries.
They receive samples of green beans from around the world, roast and taste them.
"Each region has a different flavor profile and subtleties, so it's a lot of fun," Ramey said. "Personally, I like crafting each coffee bean's individual flavor. Working with a raw product, open flames and a bit of science, you can come up with quite a wide variety of flavors.
"Each of our coffees are unique," he continued. "When customers tell me, 'Oh, my favorite is Ethiopian,' or 'I only drink your French Roast,' it makes happy. That means we've found the right green bean and the right roast."
When the men began roasting coffee, they used a small oven-top roaster that churned out 8 ounces at a time.
As word spread throughout the community about their unique coffee blends, Ramey and Harper upgraded to a commercial roaster.
They only roast in small batches to ensure each bag sold is fresh.
Currently, roasting coffee is only a side gig for the two men.
The Savage Boys Coffee Roasters work late in the night and on weekends to create, bag, deliver their coffee and personally stock the shelves of local shops.
While business is booming for the Savage Boys Coffee Roasters, the men intend to expand their operation slowly.  
"We plan on growing, definitely, but we're allowing ourselves some freedom too," Ramey said. "We plan on being in more stores and coffee shops in the coming year. We always have our eyes and ears open for new opportunities."