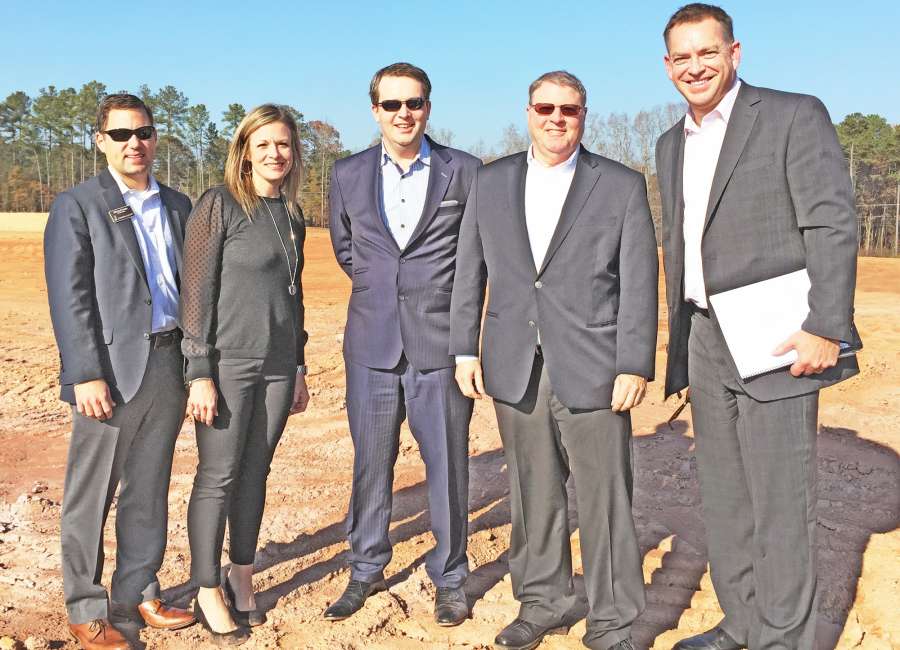 The Corvaglia plant – coming to Coweta County with a $25 million development authority loan – is expected to open by the end of the year.
The Georgia Department of Economic Development officially announced plans for Corvaglia Group, a Switzerland-based supplier to the beverage industry, to locate a plant here on Friday. Local government entities – the Coweta County Commission, the Coweta County Development Authority and the Coweta County Water and Sewer Authority – all acted on requests related to the plant this past week.
"Our economic development successes are based on strong partnerships, and Corvaglia's decision to build a facility in Newnan is a result of these efforts," said GDEcD Commissioner Pat Wilson. "Our economic development partners played a huge role in landing this project, and I am grateful for their commitment to the state."
The new U.S. production facility will complement Corvaglia's existing operations in Eschlikon, Switzerland and Ixtlahuaca, Mexico. Corvaglia employs approximately 275 individuals worldwide.
"This is a major strategic step in Corvaglia's history that positions us well to serve the U.S. market," said Corvaglia Closures USA President and General Manager James B. Fisher.
The Newnan plant will manufacture plastic tops for beverage bottles. The 84,000 square-foot manufacturing facility,  which will be built on 14 acres in the Coweta Industrial Park, off Hwy. 154, will incorporate high-speed digital printing.
"We are honored to have been chosen by Corvaglia Group for the location of their new manufacturing facility," said Trae Westmoreland, president of the Coweta County Development Authority.

Westmoreland is new to the job and thanked Amanda Fields, the authority's director of existing industries/workforce development, for her part in bringing Corvaglia to Coweta.
"Corvaglia Group is a great company that values the communities in which they operate, and we look forward to watching them succeed in our community," Fields said.
Fisher said Newnan's "sense of community aligns with our core values."
GDEcD project manager Nikki Yu represented the Global Commerce division in partnership with GDEcD's European Office, Workforce Division, Centers of Innovation for Logistics, Georgia EMC and the Coweta County Development Authority.
"We are extremely proud that Corvaglia Group has selected Coweta County for its first U.S. manufacturing facility," said Coweta County Commission Chairman Al Smith. "Coweta County is always looking for innovators in their field, and Corvaglia certainly fits what we are seeking to make our county a better place."
At least 40 full-time jobs are expected to come as the plant begins operations.
"We look forward to working with Corvaglia Group in providing quality jobs for the people of Coweta County," Smith said.
"Coweta County is perfectly suited to meet the needs of this company," Wilson said.