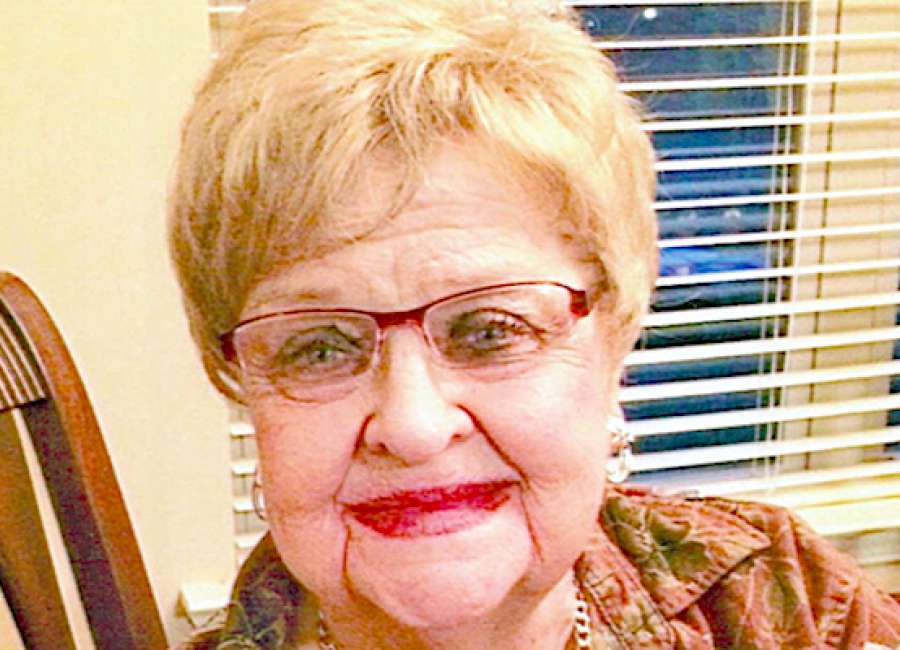 Leona Collins Ferrell, 83, passed away Tuesday, February 20, 2018 at her home surrounded by her loving family.

She was born May 2, 1934 in Newnan to the late Elzie Edward Collins and Minnie Leona Rooker Collins. In addition to her parents, she was preceded in death by grandson, Adam Veitch, and son-in-law, Danny Veitch.

Leona touched the lives of many children during her 32 years working in the cafeteria at Newnan High School.  She was a member of Newnan First Pentecostal Holiness Church.

The funeral is Friday, February 23, 2018 at 2 p.m. in the chapel of McKoon Funeral Home with Rev. O.C. Collins officiating.  Interment will follow at Forest Lawn Memorial Park. The visitation is Thursday evening between 6-8 at McKoon Funeral Home.

Byrom Ferrell, Zack Crawford, Tommy Ferrell, Greg Ferrell, Randy Smith and Matt Smith will serve as pallbearers.

In lieu of flowers, memorial contributions can be made to the American Cancer Society, 301 Kelly Dr., Suite 3, Peachtree City, GA 30269, American Kidney Fund, 11921 Rockville Pike, Suite, 300, Rockville, MD 20852 – www.kidneyfund.org or to the Kindred Hospice Foundation, 3350 Riverwood Parkway, Suite 1400, Atlanta, GA 30339.

Condolences can be expressed online at www.mckoon.com

Survivors include husband, Sanders B. Ferrell; children, Donna Veitch, Kim (Randy) Crawford, Scott (Beverly) Ferrell; six grandchildren; four great-grandchildren; numerous nieces and nephews.
McKoon Funeral Home & Crematory (770) 253-4580