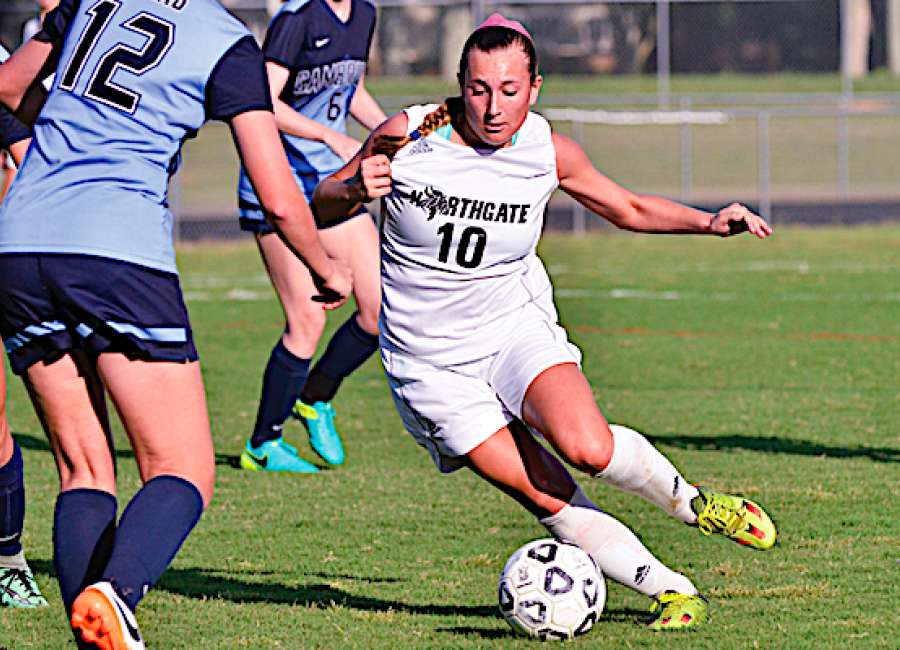 – By Chris Goltermann, Cowetascore.com
Timing is everything in high school sports, and the clock was busted by the time Northgate's girls reached the Class 6A state playoffs and an unfortunate first-round exit against Cambridge last season.
Untimely injuries played a role in the abrupt ending, but the good news is that a solid nucleus returns led by a trio of recent scholarship signees in seniors Caroline Peters (Wingate), Hannah Swenson (Valdosta State) and Ryann Smith (Georgia College) this week.
Along with established senior defenders Maddie Amundson and Caroline Yarbrough, the Lady Vikings should be primed for a run at a repeat as Region 5-6A champions this spring.
Getting beyond that point, however, may be determined by how quickly returning starters and this year's newcomers can mesh, be it among a challenging non-region schedule early that begins with a trip to face former region rivals Starr's Mill on Friday and McIntosh on Monday.
Both Northgate teams also make a weekend trip to Auburn, Ala., during winter break to play in the annual Border Battle Tournament.
"That should be kind of cool. We've never done it before. I'm pretty excited about it," Northgate head coach Bryan Hicks said of playing host Auburn and Vestavia Hills. "Our first four games will give us a little bonding time and tell us what we need to do as we head into our region schedule in March."
Admundson, Peters and Smith each earned both All-Region and All-County First Team honors last year for a lineup that finished 16-2-1 last spring while also winning last year's Coweta Cup.
Smith, who played goal most of last season expects to join Peters in the midfield full time this spring, with Selma Bormann set to start in net.
"Right now the plan is to keep her out and let [Selma] have a go at it," Hicks said.
Elissa Lotter made an impact in her first season on the varsity last spring and provides versatility. "She'll be moved around a lot," said Hicks.
Northgate also added at least three sophomores and two freshmen to the varsity roster, and "I think several of them will step in and help us out," added the Lady Vikings coach.  
Along with the loss of a graduating class that included All-County First Team defender Kylie Doster, Northgate lost top scorer Jessica Wheeler to the USA Developmental program.
Emily Adamczyk scored three goals in a recent scrimmage while among a sophomore group with Madison Cathey whose work ethic has impressed early.
Kailyn Borngesser is also among the newcomers who could step in immediately with Lizzy Grant.