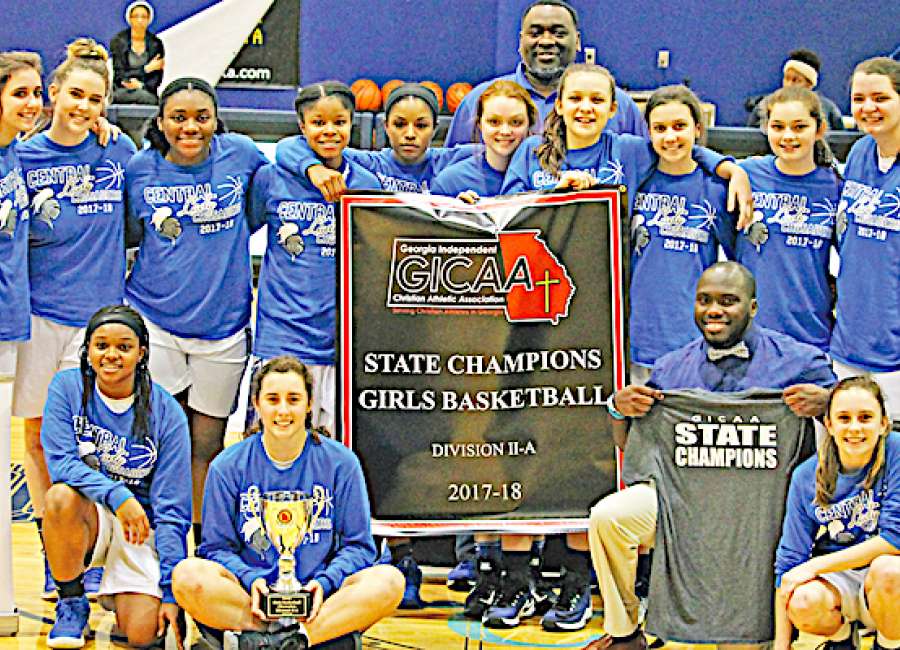 The Central Christian Lady Crusaders basketball team captured its third straight GICAA Division II-A state title Saturday, beating West Region rival Arlington Christian 49-18  to finish off their second-straight undefeated season.

Senior Ivy Shepherd, headed to Clemson on a golf scholarship, ended her basketball career with 14 points in the championship game. Shepherd, who recently set a school record with 10 3-pointers, hit three in the championship victory.
Ana Carter and Abby Clark added seven points each.
After beating Trinity Prep 70-15 to advance to the Final Four, the Lady Crusaders found themselves in one of their most competitive games of the season, beating Westminster Christian 52-47 to advance to the state title game.
For the first time all season, Central trailed an opponent at the half, falling behind 24-23 against East Division champion Westminster out of Watkinsville.
But the Lady Crusaders advanced to the title with a second-half surge, out scoring Westminster 29-23 in the second half.
The Lady Crusaders' game plan heading into the semifinals was to contain Sallie Shulz who entered the contest averaging 30 points per game.
Shulz finished with 18 points against the Central defense, matching a team-high 18 from Pistol Benson for the Lady Crusaders that included three 3-pointers.
Abby Clark added 10 points and Madison Morge finished with 9 points.
With the victory in the championship game, Central extended its winning streak to 63 games.
The Lady Crusaders' last loss came in a 53-34 decision on Dec. 15 2015.
GICAA Division II-A includes 13 schools divided into North, East and West Regions with Central and Arlington finishing first and second, respectively, in the West.
Arlington knocked off North Region champion Cherokee Christian with a 36-25 win in the other state semifinal, both of which were held at Lafayette Christian in LaGrange.