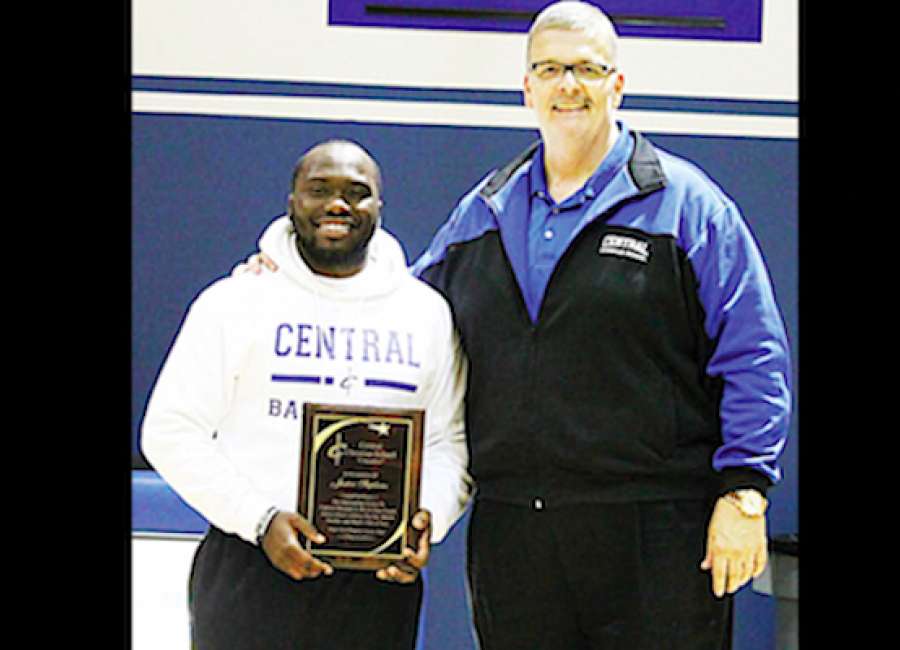 Central Christian School's Athletic Director and girls basketball coach Justin Stephens was honored before Tuesday night's GICAA state basketball playoff game between the Central boys team and Westminster. 

Stephens serves as the school's history department chair, athletic director, and head coach for the junior varsity and varsity girls basketball teams.
"He is an amazing young man with many God-given talents" said Bill Parsons, Central's Head of School. "Too often we take people for granted and I believe we had done that with Justin. Recognizing him for all he does for the school was just the right thing to do. He is a Godly man who sets an example for all who know him."
The plaque presented to Coach Stephens summed up Parsons' statements. "In Recognition Of Justin Stephens For Outstanding Service To Central Christian As World Class Coach, Extraordinary Athletic Teacher, Master Teacher, and Mighty Man of God. Your CCS Family Loves You!"
Stephens' team played Trinity Prep Christian Friday night at  as they continue in the State playoffs. 
Stephens' team entered the game undefeated. He has led the Lady Crusaders to two straight GICAA state titles.