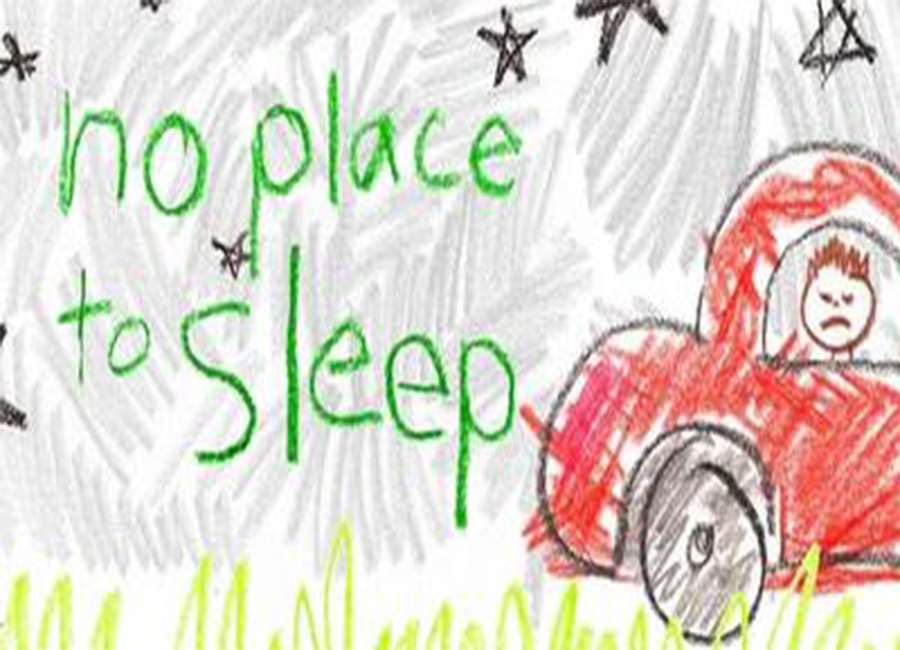 While homelessness is often seen as an adult's problem, it also affects families and children – even in Coweta.

The Coweta County School System keeps track of students who are considered homeless through the office of the homeless liaison, and the system works to help keep those students' school lives as normal as possible while their home lives are uncertain.
The school system defines homelessness expansively. Students who lack a "fixed, regular and adequate nighttime residence" are considered homeless.
That can mean anything from living with relatives or friends or in a motel to living under a bridge or in a car.
"The vast majority of our kids that are considered homeless are living either doubled up or in a hotel," said Dr. Julie Raschen, who is the school system's director of assessment and accountability and ESOL as well as its homeless liaison.
"Doubled up" is living with friends or relatives because the family doesn't have its own place to stay. Others are classified as "unsheltered."
"They live in cars, in campgrounds or in abandoned buildings," Raschen said.
So far this school year, 10 students have been identified as unsheltered. That's about the same number as last year. But in the 2015-2016 school year, there were approximately 30 Coweta County students who were considered unsheltered for part of the school year, according to Raschen.
In most cases, these students are teenagers – "unaccompanied youth" who are alone.
"We've had cases where parents moved away and the child did not want to move, or where a high school student's parent just decided they didn't want their child to live with them anymore," Raschen said.
She recalled one particular case when a teen was living under a bridge and was still going to school. The teen ended up moving in with the parent of a friend, who is also a teacher, Raschen said.
When a student is identified as being unsheltered, the school system works with local organizations including One Roof, Bridging the Gap, churches, and other organizations to care for the child.
They also look directly to the student's school.
"A lot of times we find teachers in that building or other adults in that building who will really take some responsibility for the student and help give them the resources they need," Raschen said.
The students often either find what can be considered permanent residences, or they graduate and move outside the purview of the Coweta County School System.
As for students living in hotels or staying with friends or family members, some circumstances are temporary – in the case of a house fire, for instance. But others are more long-term situations.
"Some people may not realize that homelessness isn't just someone who is living in a park or a public place," said Dr. Evan Horton, director of student services for the school system. "Homelessness could be someone who, because of a need, is having to live with relatives or friends. It's kind of eye-opening, once you start to connect homelessness with that type of situation."
However, not every student whose family lives in a hotel or in a campground is considered homeless, according to Raschen. Some families may be migrant workers and consider a hotel their home, and some families living in campers consider that their permanent residence.
When a student is identified as homeless, the student is provided transportation to the "school of origin," if the student so chooses. That means even if the student's temporary home is outside of his or her school district, the school system will provide transportation to and from the school. The child also can be transferred to a school nearby – it's up to the student.
Students identified as homeless automatically qualify for free lunch and are provided school supplies – including backpacks – if needed. Funding for field trips and extracurricular activities also is covered, and – if the child's parents are working  –  the student may participate in his or school's after school program for free.
In most cases, a student or parent will tell school officials about a crisis housing situation. But all school administrators and staff receive annual training in identifying and helping homeless students. Teachers, counselors and social workers are trained to recognize the signs, Raschen said.
The school system's focus is on the child's education. It is the school system's job to provide support to help with "anything that might hinder or keep them from getting the education they deserve," Raschen said.
Raschen was asked if working as the homeless liaison was a revelation to her. In her role in school system administration, she said, she sees things differently than when she was working at individual schools.
"You might not realize there are children that live on the streets or live in cars. What you see at your school might be students doubled up," she said. "But having a child let you know his parents dropped him off and he is under the bridge and he really wants to graduate …"
Raschen commended high school administrators and staff in their work with homeless teens.
"They go above and behind for these high-schoolers to make sure they get the credits they need, to keep them in school and help them graduate in a timely manner,"  she said.